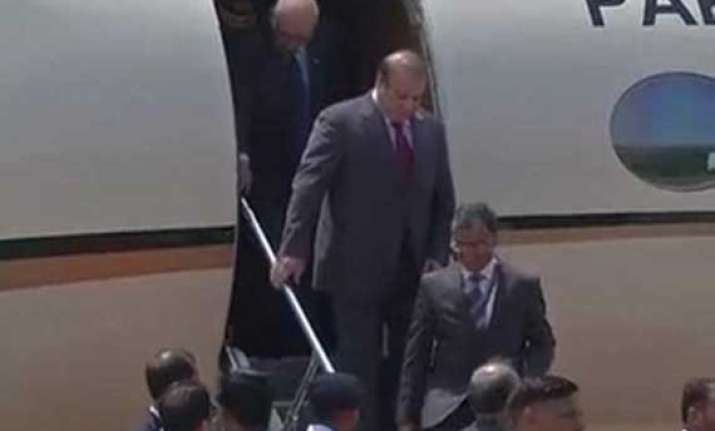 New Delhi: Carrying a "message of peace", Pakistani Prime Minister Nawaz Sharif arrived here today to attend Narendra Modi's swearing-in ceremony.
Sharif, who is accompanied among others by his wife Kulsoom Nawaz and his son Hussain Nawaz, arrived at the technical Air Force base in Palam.
Before his departure, the Pakistani prime minister told reporters in Lahore that "Pakistan wants good relations with India and I am going to New Delhi with a message of peace".
It is the first ever visit by a Pakistani leader to India to attend the oath- taking ceremony of a prime minister-designate.
63-year-old Modi, who led the BJP to an astounding victory in the Lok Sabha polls, had last week extended an invitation to SAARC leaders including the Pakistani premier to attend his swearing-in ceremony.
Sharif is also scheduled to hold bilateral talks with Modi tomorrow.
Sources said it is expected that the Pakistani leader will also extend a formal invitation to his counterpart for a visit.
No breakthrough is expected during the visit but it will provide the two leaders an opportunity to cultivate personal relations which could go a long way in reducing tensions.