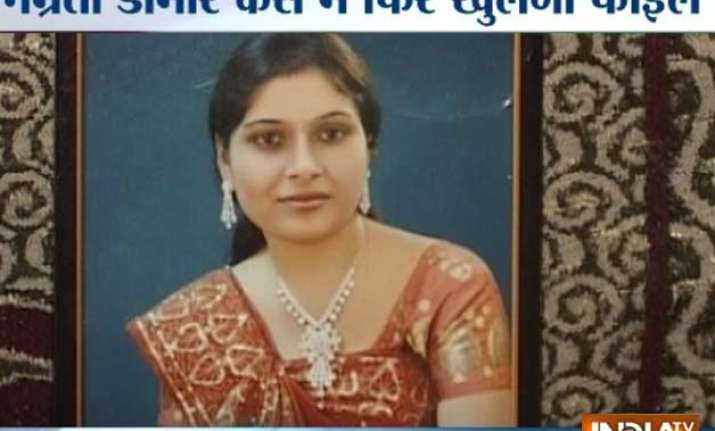 Ujjain: MP police has decided to reinvestigate the first mysterious death of three year old Vyapam scam. The scam allegedly involving some of the high and mighty has so far consumed more than three dozen lives during the last 36 months.
Ujjain SP has reportedly ordered to review the death case of medical student Namrata Damor, which was earlier declared as suicide by the cops.
Namrata, a second year medical student, was found dead on railway tracks in Ujjain in January, 2012. The police filed a closure report in 2014 declaring it a suicide, contradicting the initial autopsy that said she had been strangled. The report dated January 9, 2012, signed by three doctors Dr B B Purohit, Dr O P Gupta and Dr Anita Joshi, said Namrata died because of "violent asphyxia as a result of smothering" and the findings suggested "homicidal" death.
The doctors, who conducted the autopsy, found three nail marks on Namrata's nose. They had also suspected she was raped before murder.
However, the post-mortem report was rejected by Ujjain Police and it wrote to Medico-legal Institute for fresh investigation. Director of the institute Dr D.S. Badkur himself conducted the investigation and reversed the initial report, based on photos and statements of the witnesses.
The report by Medico-legal Institute even questioned the expertise of the post-mortem panel and termed the death as suicide.
Namrata is believed to have secured admission illegally.
The case was brought back into focus after TV journalist Akshay Singh died minutes after interviewing Namrata's father on Saturday.
Now as the case is opened again, her death could be the first official murder case in the more than three old scam.
There have been over 40 Vyapama linked death since the matter came to light in 2012, one of the largest cover up in the country if the death can are proved to be murder.
Vyapam is the Hindi acronym for Madhya Pradesh Professional Exam Board (MPPEB), a state board that conducts tests for medical and engineering colleges as well as government jobs. Lakhs of candidates allegedly paid bribes to politicians and bureaucrats who allowed proxy candidates to take the all-important recruitment exam.
Madhya Pradesh Chief Minister Shivraj Singh Chouhan finally conceded to the demands of opposition parties and has agreed to a CBI inquiry. A Special Task Force (STF) of MP police is currently investigating the scam under observation of Jabalpur High Court constituted SIT.