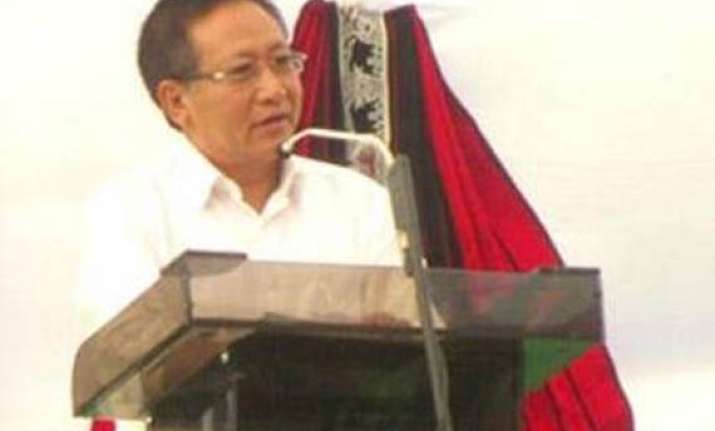 Kohima: The Nagaland government on Thursday expressed its willingness to have a full discussion on either lifting or continuing enforcing the Nagaland Total Liquor Prohibition Act of 1989.
"The government is willing to have a full deliberation on whether to continue to enforce or lift the Nagaland Total Liquor Prohibition Act", said Chief Minister T R Zeliang while replying to questions of opposition Congress members during the ongoing state Assembly session in Nagaland.
Congress MLA Khekaho Assumi, raising supplementary queries, had said the state government was not strong in implementing the Prohibitory Act as liquor was available in almost every nook and corner of the state.
He said inflow of liquor from Assam and neighbouring countries like Thailand and Myanmar is evident of the government's failure in enforcing the Act and so Nagaland is widely known as the "wettest dry state".
Though maintaining that the Congress supports total prohibition of liquor, Assumi suggested if the Act was not implemented totally, it was better to lift it, thus helping in revenue generation for a resource-crunch state like Nagaland.
He added that either the Act should be amended with more stringent clauses and strictly enforced or should be lifted to generate revenue.
Congress Legislature Party leader Tokheho Yepthomi said Rule 10 of the Act provides opportunity for amending the Act and asked the state government to add more forces to the existent 231 excise personnel in the state.
Such a small force is incapable of enforcing the Act, he said adding if the Act was to continue, it should be amended with stringent laws which provided more teeth to the state Excise department.
Earlier replying to questions of opposition members, Parliamentary Secretary Economic & Statistics, Excise, Legal Metrology & Consumer Protection T. Torechu said the Act was very much applicable and fully implemented in the state since it came into being in 1989.
However, Torechu admitted that although the Act was enforced, many were apprehended for possession of liquor and steps were taken against them.