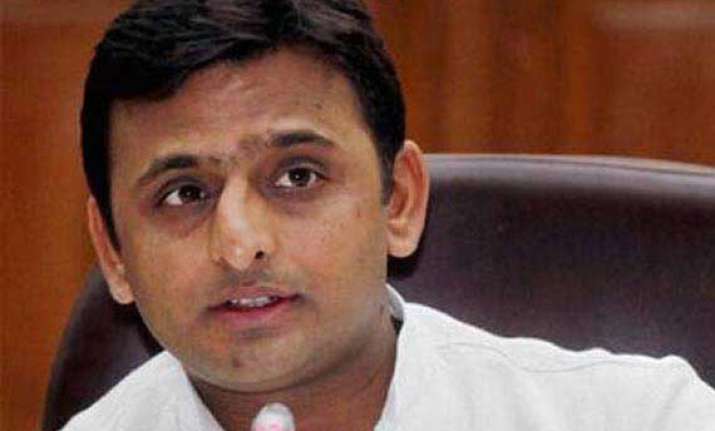 Lucknow: Attempting damage control, Uttar Pradesh Chief Minister Akhilesh Yadav today described the last year's riots in Muzzafarnagar as "unfortunate" and said his government took immediate steps to check them and there was no delay in calling the army.
"Muzaffarnagar incidents were unfortunate... the state government immediately took effective steps to check them...  there was no delay in calling the army to control them...every possible help was extended...jobs were made available to the affected families...," the chief minister said while addressing a seminar of Muslim intellectuals here.  
"The National Human Rights Commission is also satisfied with the efforts of the state government in Muzaffarnagar," the chief minister, who also released a magazine 'Aiena -2013-14' on the occasion, said.
Yadav also claimed that no other state can compete with UP as far as development work is concerned.  "Some people are conspiring against the ruling Samajwadi Party as they are afraid of the development work undertaken here," Yadav said.
Making a special mention of the work done by his government for Muslims, Yadav said wide changes have been made for uninterrupted power supply in weavers dominated areas like Mau, Azamgarh and Ambedkarnagar.  
Yadav said his government understands the problems of 'zardozi and chikan' workers and wanted to provide them better facilities and there is also a plan to make a marketing hub of international standards in Lucknow on 30 arces land for those involved in handicrafts besides one other in Mau district.  He reiterated that his government was committed towards ensuring the interests of the minority community.