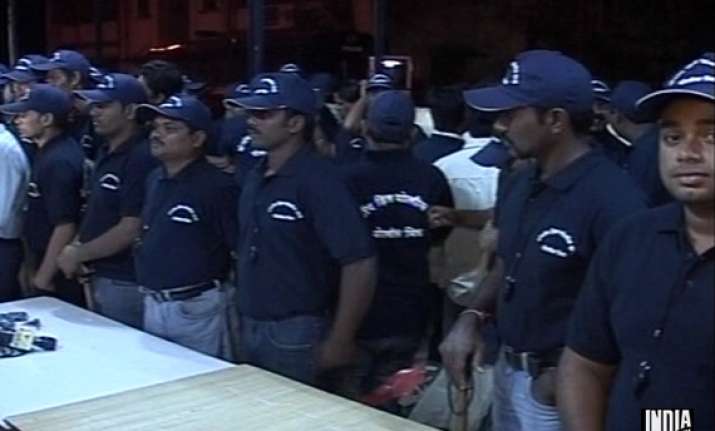 Mumbai, Jan 28: Mumbai Police, because of chronic manpower shortage, has formed an Eagle Brigade, consisting of neighbourhood youths to patrol the localities at night time.
 
In view of spiralling crime rate in the megapolis, the Eagle Brigade has been formed with each groups given charge of a particular locality.
 
The youths have been given uniform, torch, whistle and a lathi and will be accompanied by one policeman.
 
140 youths have come forward to join the brigade in Antop Hill alone, says Anup Dange, police sub-inspector, Antop Hill police station.