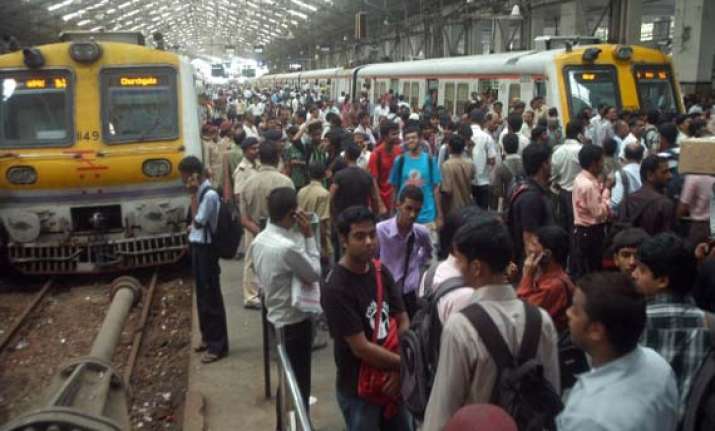 Mumbai, Feb 21: The city remained peaceful with business as usual for private establishments Thursday, the second day of the nationwide shutdown called by major trade unions.
Suburban trains, buses, taxis, autorickshaws and private vehicles plied in Mumbai as usual. Public transport ferried commuters to their daily destinations like any other day.
No acts of violence have been reported in the city so far.
However, the two-day shutdown that began Wednesday evoked a mixed response across Maharashtra, crippling the financial sector and most industrial units.
Nationalised and cooperative banks remained closed Thursday with around 1,50,000 employees striking work to press for their demands including better wages.
Even as most schools chose to remain shut taking into account students' safety, the class 12 board examinations started peacefully in the city. No untoward incident has been reported so far.
The two-day strike has been called jointly by the Bharatiya Mazdoor Sangh (BMS), Indian Trade Union Congress (INTUC), All India Trade Union Congress (AITUC), Hind Mazdoor Sabha (HMS), Centre of Indian Trade Unions (CITU), All India United Trade Union Centre (AIUTUC) and other such central organisations.
The unions' demands include concrete measures to counter inflation, steps for employment generation, job security, universal social security, and hiking the minimum wage to Rs.10,000 per month along with daily allowance.
All civic emergency and essential services have been put on alert to handle any untoward incident during the shutdown.