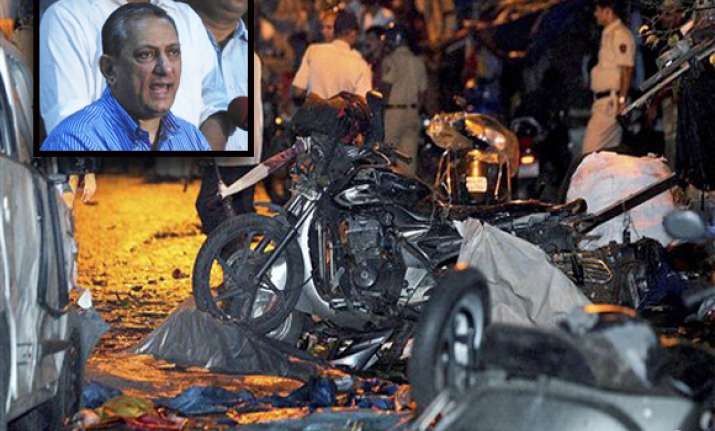 Mumbai, Jul 14: The Mumbai anti-terrorist squad (ATS) appeared to be clueless 24 hours after the three almost simultaneous blasts brought about the death of 17 people, with 133 persons lying injured in hospitals.

ATS chief Rakesh Maria said, the maximum casulaties 10 dead, 73 injured, were from Opera House, while seven persons were killed and 50 others were injured in Jhaveri Bazar. Ten persons were injured in Dadar.




A dozen teams of ATS and Crime Branch staff have been formed to carry out the investiation, Maria said.

"We are not confining to one group. All possibilities will be examined", he said.

"We will ensure no matter where the accused are, we will identify and bring the culprits to book", the ATS chief said.




The saving grace seems to be the loads of CCTV footage from several cameras installed at the three places.

Maria said, ATS has got CCTV footage from all three locations, and the staff of Crime Branch and ATS have been going through the footage since last night. "It's not one, but quite a few CCTV cameras", he added.




The ATS chief said, samples have been taken from the blast sites and sifting of a large amount of debris is going on. "It's too early to say whethere it was a container, a box or a vehicle", he said.

"Give us time. Have faith and trust in us. Investigation is a long drawn, patient process", said Maria when asked about the possibility of a suicide bomber.

The ATS chief said, ammonium nitrate was used in the explosives, but because of the drizzle, it will take some more time for the forensic experts to get other aspects of the explosive devices.