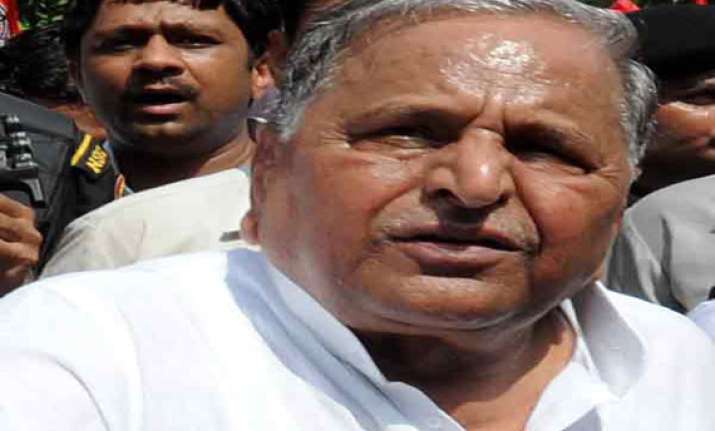 Mainpuri (Uttar Pradesh): Samajwadi Party (SP) chief minister Mulayam Singh Yadav on Friday filed his nomination papers from the Mainpuri parliamentary constituency.
The incumbent MP from the seat, the former Uttar Pradesh chief minister is also contesting from Azamgarh this time.
Soon after filing his papers at the collectorate, Mulayam Singh claimed that his party would get good numbers in the Lok Sabha polls owing to the good performance of the SP government in the state.
Talking to IANS, Mulayam Singh scoffed at allegations of poor law and order in the state and said that such accusations were result of a nefarious and orchestrated campaign by opposition parties.
'Law and order in the state is much better than any other state in the country, check the records yourself,' he said.
Asked on which seat would he be vacating in case he wins both, he said this would be decided by the party parliamentary board.
Mulayam Singh has represented Mainpuri earlier too and had then gone on to become defence minister in the H.D. Devegowda-led United Front government in 1996.