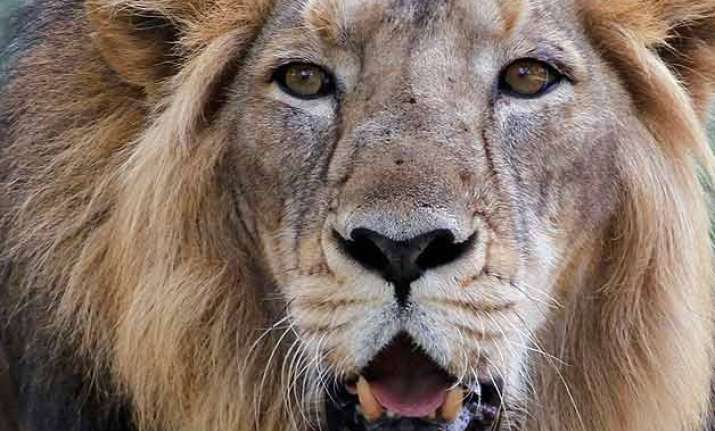 New Delhi: Monsoon flooding that killed dozens of people in western India last month also hurt the world's last population of wild Asiatic lions, forest officials said in a report.
At least 81 people died in mudslides, collapsed homes or high waters in Gujarat state, while thousands were forced to evacuate their homes.
The rains also killed at least 10 of the country's 523 lions — the last members of the subspecies left anywhere in the wild — as well as prey animals, including more than 80 spotted deer and 1,670 Asian antelope called blue bulls, according to a report submitted over the weekend to the federal environment ministry in New Delhi.
The animal deaths underline conservationists' concerns about keeping all of the lions in a single location.
The conservationists argued successfully in India's Supreme Court in 2013 for some to be relocated to a second sanctuary far away, to prevent the population from being hit all at once by natural disaster or disease. But Gujarat has resisted moving any of the lions.
"There is no cause for panic," said C.N. Pandey, a top forest official in Gujarat. "Conservation efforts are ongoing."
The lions died in two badly flooded areas near their sanctuary in Gir National Forest in southern Gujarat. Pandey said a single day of rain, on June 26, had dumped 26 centimeters (10.24 inches) of water in the area and turned a 100-square-kilometer (40-square-mile) area "into an unbroken sheet of water."
Other lions were found in "weak health and shocked condition," and were given treatment and food supplements, the report said, according to the Press Trust of India.
Hundreds of park workers, animal activists and villagers launched a search for the lions, and found about 80 "roaming safely in their territory, killing wild animals and blue bulls from the surrounding areas," the report said.