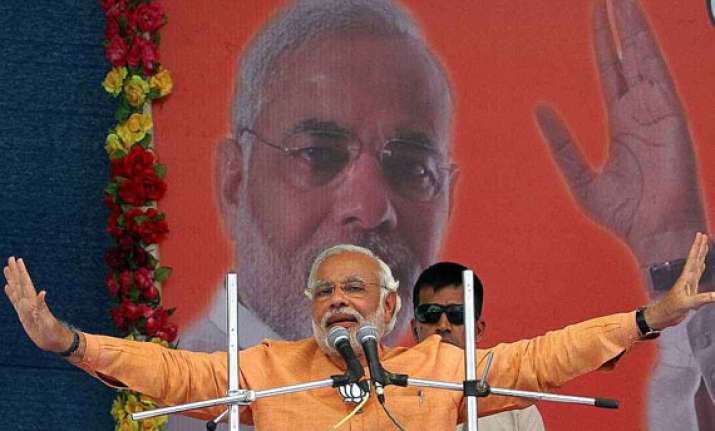 Mandi/Palampur: BJP's prime ministerial candidate Narendra Modi on Tuesday landed in a controversy when he invoked a Kargil martyr's slogan to pitch for 300 seats for NDA, a statement that was disapproved by the soldier's family and attacked by political rivals.
Addressing rallies in Himachal Pradesh, he spoke of late Capt. Vikram Batra, who was killed in the Kargil conflict, and used a catch phrase associated with him——Dil maange more to seek votes for his party.
"A son of this soil of Himachal Captain Vikram Batra had sacrificed his life and he had said Yeh Dil maange more (This heart wants more).
"I also say Yeh Dil maange more We want all the four Lok Sabha seats from Himachal Pradesh and 300 lotuses from India....Yeh Dil maange more, Modi said.
The late captain had used this phrase when he had led his troops in recapturing a peak in Kargil and had declared that he wanted to do more.