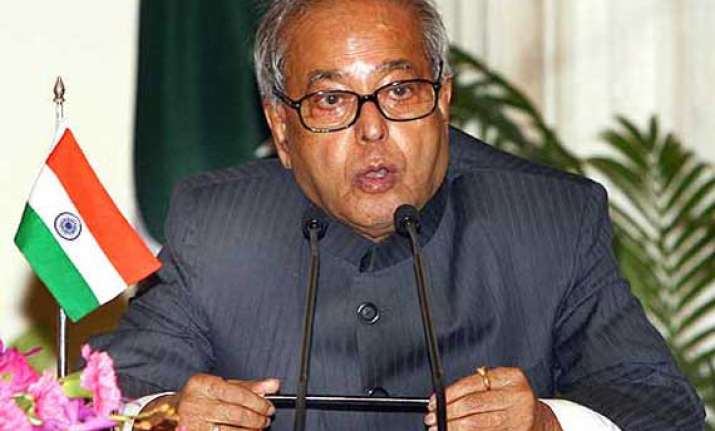 New Delhi: Small airports, a Diamond Quadrilateral of high-speed trains and 'Sagar Mala' project to connect ports to the hinterland would be the focus areas of the new government as part of efforts to upgrade the country's much-needed infrastructure.
"Lack of robust infrastructure is one of India's major impediments. The government will chalk out an ambitious infrastructure development programme to be implemented in the next ten years," President Pranab Mukherjee said in his address to the Joint Sitting of Parliament today which outlined the vision of the new government of Narendra Modi.
A "fast-track, investment friendly and predictable" public private partnership mechanism would be put in place for this purpose, with modernisation and revamping of the Railways being on top of the infrastructure agenda.
The President said low cost airports would be developed to promote air connectivity to smaller towns.
"My government will launch a Diamond Quadrilateral project of high speed trains. The country will have a network of freight corridors with specialised Agri-Rail networks for perishable agricultural products. Investment in railways will be increased using innovative financing methods," he said.