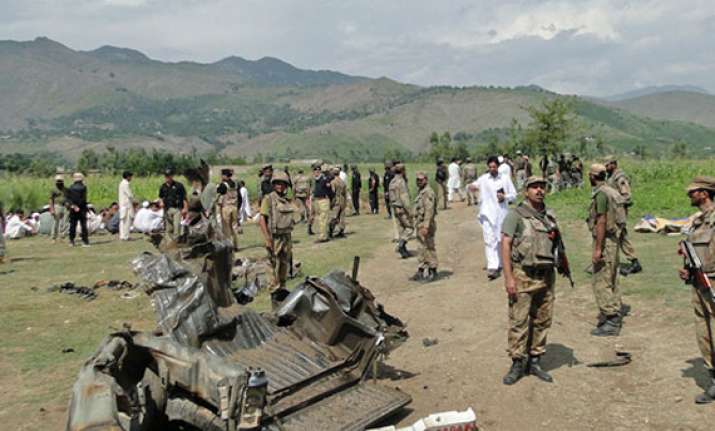 Imphal, June 23: Seven militants including a top leader were arrested and huge money and explosive materials were seized during search operations at different places in Manipur, the police said today.
Acting on a tip-off, personnel of Narcotics and Affairs of Border (NAB) and police commandos launched a massive search operation and frisking at Yaingangpokpi area in Imphal East district, sources said adding that two cadre of Kuki National Army (KNA) were arrested yesterday.
Self-styled wing commander of KNA Letkhosei Haokip (37) and private Paokhulun Haokip (25) were arrested during frisking at Yaingangpokpi area, sources said adding that at least Rs. 9 lakhs and one 9 mm pistol along with some rounds of ammunitions were seized from them.
KNA, which has been demanding a separate 'Kukiland' by breaking Manipur, had signed suspension of operation (SOO) along with representatives of state and central governments some years ago for starting a formal peace talks with the government, sources said adding that under the SOO agreement, KNA activists were supposed to stop extortion from public and banned carrying of arms.
Sources said it was not known why they carried Rs. 9 lakhs along with the arms and they were supposed to confine themselves at Chasad camp in Ukhrul district before beginning a formal talks with the government.
Stating that police would investigate from where they got Rs 9 lakh and why they were carrying arms, sources said if the KNA violated the SOO agreement, the government would consider what steps would be taken in the next few days.