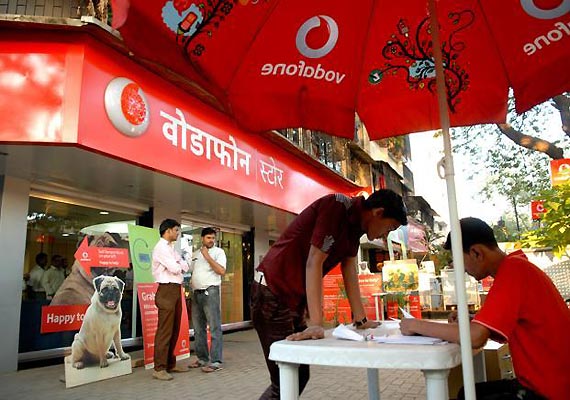 New Delhi: Major telecom player Vodafone has been accused by the Union Home Ministry of secretly sharing subscriber data with a British intelligence and security organisation, a charge denied by the company.
According to documents of the Internal Security Division of the Home Ministry, Vodafone is alleged to have given the UK-based Government Communication Headquarters (GCHQ) "secret unlimited access to their network of under sea cables, which carry much of world's phone calls and Internet traffic".
"GCHQ's mass tapping operations has been built up over the past five years by attaching intercept probes to the transatlantic cables where they land on British shores," the home ministry documents claimed.
"Intercept partners are paid for logistical assistance," it said.
Though the note had asked the Department of Economic Affairs not to proceed with realignment of Vodafone, which is involved in a Rs 11,200-crore tax dispute over purchase of Hutch's stake in 2007, the Foreign Investment Promotion Board (FIPB) went ahead and gave clearance for increasing the foreign equity in Vodafone India Limited.
The Union Home Ministry had alleged that Vodafone and a US-based company Verizon "are learnt to be secretly collaborating with UK's GCHQ and passing on details of their customer phone calls, email messages and other communication and are intercept partners".
When asked for comments, Vodafone said in its reaction that "no such concern has been raised with us by the Indian Government.