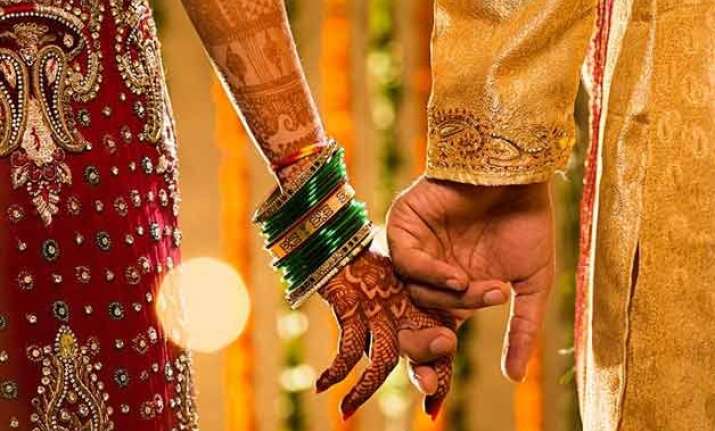 New Delhi: Matrimonial advertisements based on race, caste and religion in newspapers and magazines are very common today. And indeed media organisations charge very high for publishing these advertisements. 
But barely anyone knows about the legitimacy of these ads.
The Press Council of India (PCI), a statutory body that governs the conduct of the print media, doesn't allow publication of matrimonial advertisements based on  race, caste and religion.
PCI made this disclosure in reply to an  RTI query by a Delhi based law practitioner, Kush Kalara. Mr Kalara had asked PCI to clarify its stand on matrimonial ads in view of  the mandate of Article 15 of the Constitution of India that  says 'the state shall not discriminate against any citizen on grounds only of religion, race, caste, sex, place of birth or any of them'.
PCI, however, noted that the body is only 'empowered to warn, admonish or censure the newspaper' for breaching ethics and standards of journalism. 
Article 15 of the Constitution of India deals with prohibition of discrimination on grounds of religion, race, caste, sex or place of birth. It clearly states that no citizen shall, on grounds only of religion, race, caste, sex, place of birth or any of them, be subject to any disability, liability, restriction or condition with regard to:- 
(a) Access to shops, public restaurants, hotels and palaces of public entertainment; or
(b) The use of wells, tanks, bathing ghats, roads and places of public resort maintained wholly or partly out of State funds or dedicated to the use of the general public.
Paid news on rise 
The PCI further informed that complaints related to paid news have been on rise in last few years despite of putting in place certain norms to check the menace. 
According to data provided by the PCI, in 2011-12, there were only 21 complaints, followed by 10 complaints in 2012-13. In 2013-14, number of such complaints increased tenfold to 101 while in last fiscal (till September), 84 objections were received by it. 
The Election Commission of India, however, is reported to have identified more than 1,400 cases of paid news in last four years during which assembly polls were held in 17 states of India. 
With paid news not an electoral offence under the Representation of the People Act, the Election Commission has only been able to deal with it from purely an expenditure angle. The Commission has been batting for making paid news and offence under the Representation of the People Act and have already sent proposals to the Law Ministry.
In its final days, the outgoing UPA-II government was learnt to be considering making paid news a punishable offence under the Press and Registration of Books Act, 1867. But the proposal did not make it to the Union Cabinet.
The PCI had earlier too recommended amending the Act to make paid news a punishable electoral malpractice.