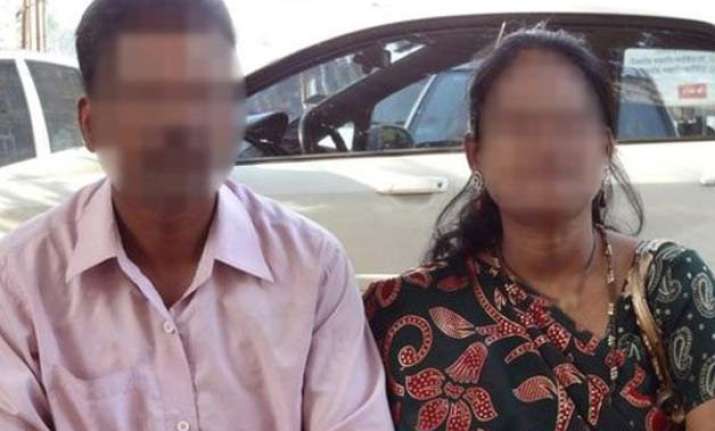 Jalandhar: 23rd May might be a common day for all of us but for Rajat and Geet, it carries an altogether different meaning. It was a memorable day for both of them. Four years back, on this day Rajat married an HIV positive Geet.
The decision was not easy but Rajat, still did the daring act. Not only did he give a new life to Geet but by adopting a daughter he also left a message for those who held different opinions for a girl and a boy.
Initially, Geet was not willing to adopt a girl. She wanted to adopt a boy. But Rajat convinced her.
He had to wander a lot to get a girl for adoption as the process was quite complicated and prolong. The concerned 'Nari Niketan' demanded a donation of 2 lakh rupees but Rajat said that instead of giving so much money for donation, it would be better to spend this amount in the girl's education. Hence, he adopted the daughter of one of his relatives.
Today, their daughter is of 2 years.
While narrating the story of their marriage, Rajat told that before coming to Jalandhar in 2009, he had worked with an NGO which fought against AIDS. He worked there for six years as an organizer of rallies.
It was during this time when he received complete information about AIDS. He met a lot of HIV+ people and AIDS afflicted while working with the NGO. It was there that he realized that, if the society starts accepting such people then they would be able to live their lives easily.
He said, "That was the moment. I decided not to bring the change only by organizing a rally. We'll have to change our perspective towards these people (AIDS afflicted) then only something will happen".
He told that he met Geet six years ago in a party. Geet used to live in the neighbourhood of his sister.  His sister told him that Geet was a divorcee and was afflicted with AIDS.
"Geet always tried to maintain a distance from me. But I did not agree", he said.
"She had to bow down in front of my extreme love for her. Till one year, I did not let Geet know that her being HIV positive was known to me. Our love story continued for one and a half year. After that I proposed Geet for marriage but she refused for it!" he told while being nostalgic about the past.
"When I asked for the reason of 'No', she stopped talking to me. But I still did not agree. Finally, Geet had to accept that she was an HIV positive. After that I started counselling Geet. I explained to her that being HIV positive does not means end of life. You can start afresh with me", he further narrated their love story.
On 23rd May 2011, Rajaty married Geet in court. And, today they have spent four happy years of their married life.
Rajat has still not informed his family about this marriage. About this, he says, "When the right time will come, I'll inform them".
"I don't want to leave my mother in any condition neither do I want that Geet may get mistreated after her illness will come in front of all."
He says, "Maa would still agree for me but it would be difficult to convince my brother and his family for the same".