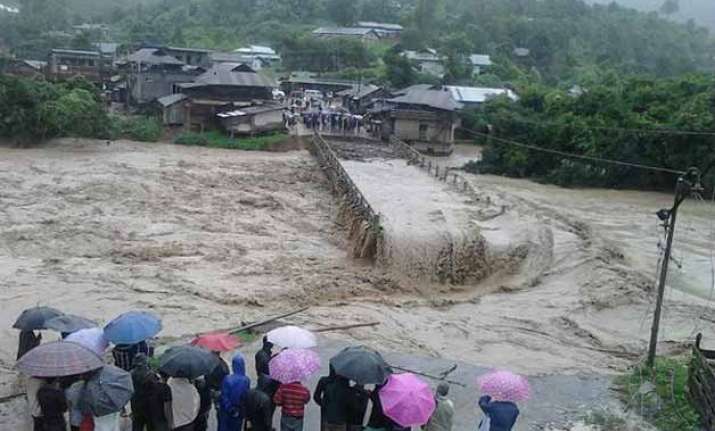 Imphal/New Delhi: Twenty people were killed in a landslide triggered by heavy incessant rain at Zoumoal village in Manipur's Chandel district today, police said.
Superintendent of Police of Chandel district Herojit Singh said 20 people were killed in the landslide at the village under Khangbarol sub-division of the district.
The SP said that a police team has been sent to the spot which is located near Indo-Myanmar border.
The Centre has directed NDRF to move forces to Manipur immediately for rescue and relief operations in landslide-affected areas.
Home Minister Rajnath Singh spoke to Manipur Chief Minister O Ibobi Singh over phone and assured him all central assistance to deal with the situation arising out of the massive landslides in Chandel district.
"We have directed the National Disaster Response Force to immediately move forces to Manipur for rescue and relief operations. They will start their work early morning tomorrow," Minister of State for Home Kiren Rijiju told PTI.
Rijiju is expected to visit Manipur on Monday to take stock of the situation there.
(With inputs from PTI)