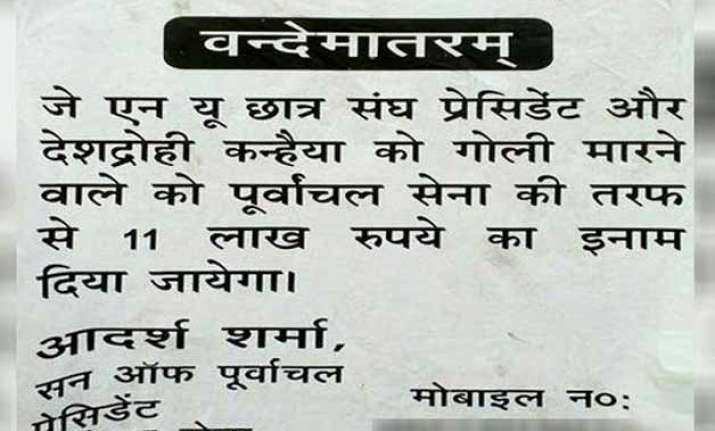 New Delhi: Adarsh Sharma, the Purvanchal Sena president who announced a reward of Rs 11 lakh for killing JNUSU leader Kanhaiya Kumar, has only Rs 150 in his bank account.
According to Hindustan Times Report, Sharma hails from Bihar's Begusarai district, he went underground after a case was registered against him for defacing Public property.
HT also quoted an Investigatong official s saying that Sharma lives at a rented accommodation in Rohini and has not paid his rent for several months.
Sharma, who lives a rented accommodation at Rohini, also owes rent for several months, an official privy to the investigation against him. He has since been absconding and has switched off his mobile.
The police are sending a team to Sharma's hometown in Begusarai to apprehended him for interrogation in the case.
Some neighbours told police that Sharma used to brag that he was a very influential person, having links with some top right-wing leaders, said the officer.