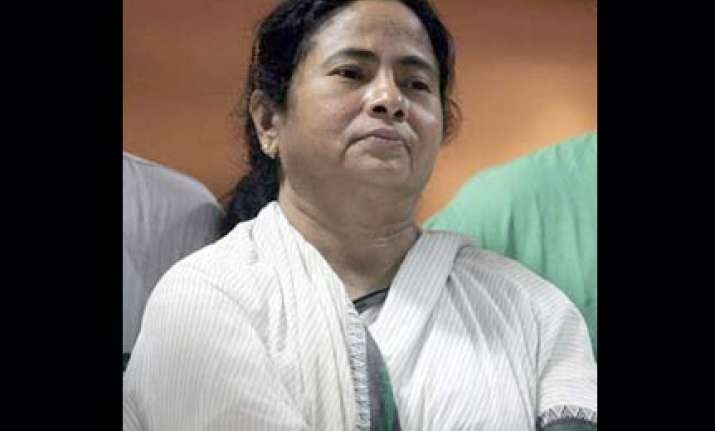 Kolkata: Trinamool Congress chief and Railway Minister Mamata Banerjee on Wednesday welcomed Maoist leader Kishenji's ceasefire offer and said all problems should be solved by diplomatic process.
 "In a democratic set up we are for amicable and peaceful solution. I have heard the Independence speeches of the President and the Prime Minister. They also spoke in the same line," she told reporters here before leaving for Delhi.
 "If they (Maoists) responded to the President's and Prime Minister's appeal it is good for the country. Let the problem be solved through democratic process," she said.
Referring to Kishenji's statement calling for a three-month ceasefire by both sides and that they have no problem if Banerjee mediates, she said, "It is the government to decide. I have seen only media reports (on Kishenji's statement). Let me cross check all details."
On her statement on the killing of senior Maoist leader Azad during her recent rally at Lalgarh on August 9, Banerjee said "Whatever I had said in Lalgarh I stick to it. I made the statement in my party capacity." PTI