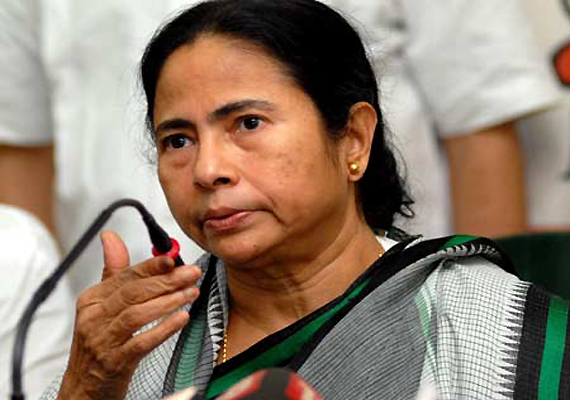 Kolkata, Aug 28: West Bengal would shelter those fleeing the riots in Assam and Prime Minister Manmohan Singh's attention has been drawn to the violence in the neighbouring state, Chief Minister Mamata Banerjee said on Tuesday.
Stating that many people had crossed over to the state,  Banerjee said "We will protect them and care for them. They are our guests.
"I spoke to Prime Minister at the UPA coordination committee meeting,"  Banerjee said at the foundation day programme of the Trinamool Congress Chhatra Parishad here.
The Chief Minister claimed that she had information that some people were out to foment trouble in the state and warned them against it.
"I warn them not to play with fire. Don't try to foment riots. I know who are behind the conspiracy," she said.
The chief minister said that attacks on minorities were condemnable, adding, "Hindus and Muslims are flowers on the same branch and we care for both."