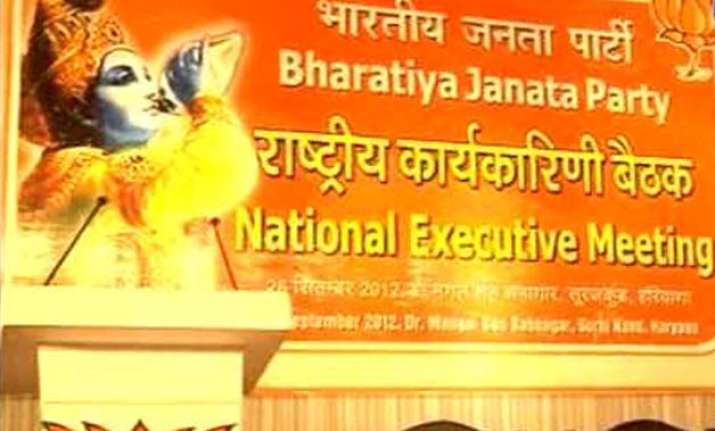 Mahavir Jayanthi to be celebrated today
Mahavir Jayanti or the birth anniversary of 24th Jain Tirthankar Mahavir Bhagwan will be celebrated across the country on April 2 with processions being taken out early morning from many Jain temples.
BJP's National executive meeting to begin today in Bangalore
The three-day national executive meeting of the Bhartiya Janata Party will today begin in Bangalore. The meeting is discuss among other things is the strengthening of the party in Telangana.
PM Modi to inaugurate RBI's conference in Mumbai
Prime Minister Narendra Modi will today inaugurate a conference on financial inclusion by Reserve Bank of India in Mumbai.
Sonia Gandhi to visit Neemuch  
Congress President Sonia Gandhi is scheduled to visit Neemuch today to meet the farmers affected by the recent unseasoned rains and hailstorms.
Nitish Kumar to inaugurate Kundalpur Mahotsav
In his maiden visit to his home district after reassuming office on February 22, Bihar CM Nitish Kumar will today inaugurate the 'Kundalpur Mahotsav' in Nalanda on the occasion Mahavir Jayanti.
ED to file charge sheet in Rose Valley case
The Enforcement Directorate will today file its first charge sheet in the Rose Valley ponzi scam case.