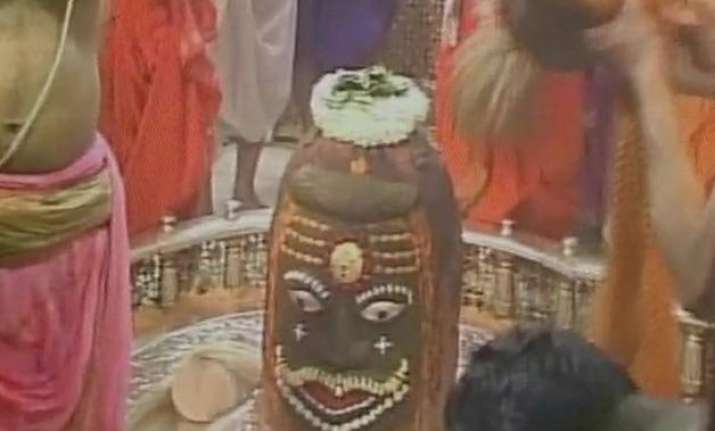 New Delhi: Mahashivratri is being celebrated with devotion and religious fervor across the country today. Since the Mahashivratri is being celebrated on Mondaythis year, it becomes even more auspicious for the devotees.
In Uttar Pradesh, devotees in large numbers are reaching Shiva temples in different parts of the state since early morning. Huge rush of people are expected in Varanasi where people have reached to offer jalabhishek of holy water and special prayers at Kashi Vishwanath temple.
Prime Minister Narendra Modi also wished the country on pious occassion.
In Ayodhya, devotees are reaching Nageshwarnath temple to offer their prayers after taking holy dip in Saryu River. In Allahabad people in large numbers are taking holy dip at the confluence of Ganga and Yamunaat sangam and offering holy waters to various Shiva temples. AIR correspondent reports that the temples have been beautifully decorated with flowers.
AIR correspondent reports, large numbers of devotees are being seen in Shiva temples across the state since morning. People in large numbers are taking dip at sangam in Allahabad and in other holy rivers in different parts of the state.
Thousands of people are reaching Kashi vishwanath temple in Varanasi for jalabhishek to Lord Shiva and offering their special prayers. Devotees in large numbers are still waiting in the que at Kashivishwanath temple. Devotees are also reaching Nageshwarnath temple in Ayodhya and Baba Augharnath temple in Meerut to offer their prayers and holy water to Lord Shiva. Special security arrangements have been made in Varanasi on this occasion.