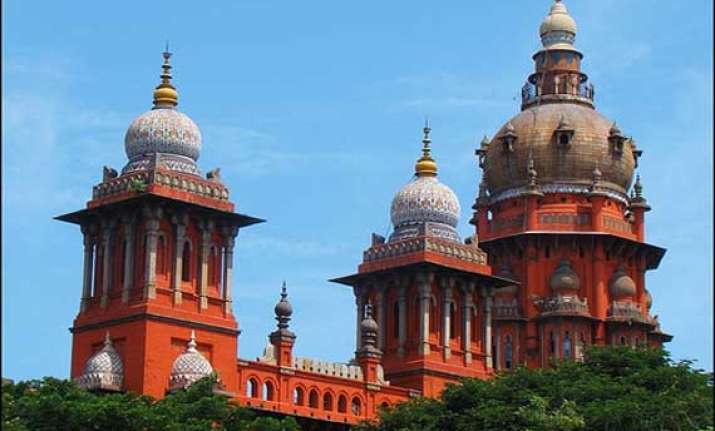 Chennai : Madras High Court yesterday granted interim stay to a single judge's order directing Medical Council of India and state government to allot seats in government colleges for students of 2011-12 and 2012-13 batch of a private medical college in Tiruvallur district during the ensuing academic year 2014-15.
The single judge had on January 20 directed the MCI to issue orders for permitting the government to accommodate all the students of Deena Dayal Medical College for 2011-12 and 2012-13 batch in 19 government colleges to enable them to join in the first year MBBS course during the academic year 2014-15.
Challenging the order, the MCI contended that creating additional seats in Government Medical Colleges to accommodate private medical college students would set a bad precedent for colleges that attempt to illegally admit students in future. 
Providing additional seats was contrary to the scheme of the Indian Medical Council Act-1956, the MCI contended. 
It was erroneous in directing it to permit the government to create the additional seats in Government Colleges for the private medical college students.
The single judge has also erred in recording the submission of the students that their parents had to mortgage the property in order to pay capitation fee for the admissions made, which was contrary to law laid down by Supreme Court, the counsel submitted.
A division bench comprising Justice M Jaichandran and Justice M Venugopal gave an interim stay to the order of the single judge till further orders.