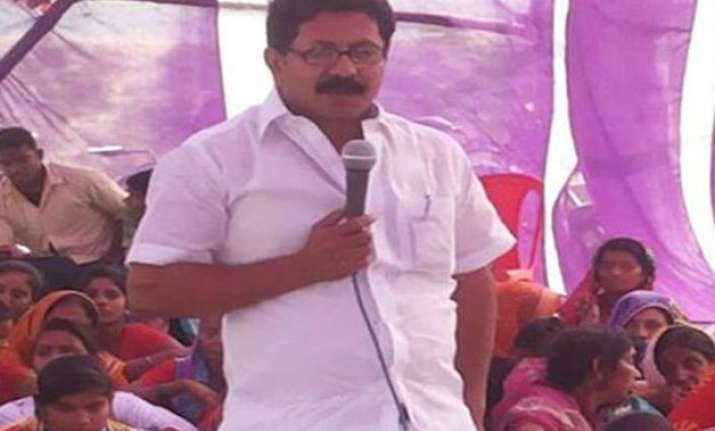 Patna: In yet another incident highlighting deterioration of law and order in Bihar, an LJP leader of Vaishali district was gunned down in broad daylight on the roads of Patna.
According to police, the incident took place on Friday afternoon in Kacchi Dargah area of the state's capital. The LJP leader, identified as Baijnathi Singh, police said, was killed when he along with his family members were travelling to Patna from Raghopur.
Police said that around 7-8 criminals stopped the white Scorpio in which Singh and three other family members, including his son Roshan Singh, were travelling, and opened fire.
Around 30 rounds were fired at the vehicle after which the criminals escaped, police said, adding that Singh's son and block chief of Raghopur were seriously injured in the attack.
"LJP leader Baijnathi Singh, who was on bail in a murder case, died. The attack appears to have been by his rivals over an old enmity," Senior Superintendent of Police Manu Maharaj said.
Singh's son Roshan had contested from Raghopur Assembly seat in the last assembly poll as a Samajwadi Party nominee against Lalu Prasad Yadav's son Tejaswi Yadav, who is the Deputy CM in the Nitish Kumar-led 'Grand Alliance' government.
Roshan, who had several criminal cases filed against him, suspected that incident may have been orchestrated by his rivals. "We were coming to Patna when the incident happened. Criminals attacked us with latest weapons. My father was shot dead after which criminals fled."
The rise in number of crimes in the Nitish Kumar government is a stark reminder of return of 'jungle raj' of the 90s when kidnapping, extortion, and murder were considered the only thriving industries in state.