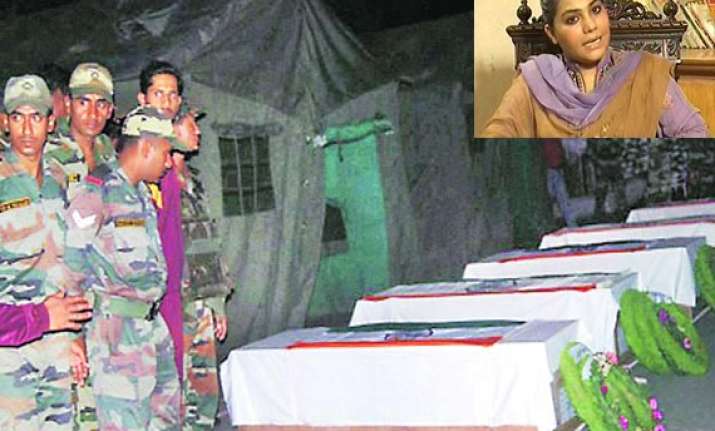 New Delhi, Aug 9:  Pakistani singer Sanam Marvi today regretted the Line of Control killing of five Indian soldiers, saying as a mother she understood the pain of the parents of victims.
Heading back to Pakistan after the cancellation of her concert here last evening, Marvi said she would not have been able to sing from her heart in the wake of the tragedy.  "It is a great tragedy and I regret it.
I am a mother so I can understand the pain of all those mothers whose children were killed. I would have been unable to sing from my heart in this situation," Marvi, a Lahore-based sufi singer, told PTI.  "We are artistes and I request both India and Pakistani governments to spare us from the politics.
I have come to India 15-16 times in the past but I am very disheartened now.  We worked really hard for this trip, I don't think I will be coming here anytime soon after this," Marvi added.  Organised by Routes 2 Roots and ICCR, 'Sanam Marvi-Live in concert' was to be held last evening but the organisers decided to cancel it in the wake of the killing of five Indian soldiers by Pakistani attackers along the LoC in Poonch sector in Jammu and Kashmir on Tuesday.
"We have postponed the concert till there is more conducive environment for art and culture. We know that people are angry at what has happened. The cancellation is a natural fall out of the situation. This is not a time to celebrate.  Safety was also a concern so we decided not to organise it," said Gupta.
It is not the first time that Pakistani artistes have left India without performing. Two Pakistani plays were cancelled by the National School of Drama this January due to the tension between the two countries.