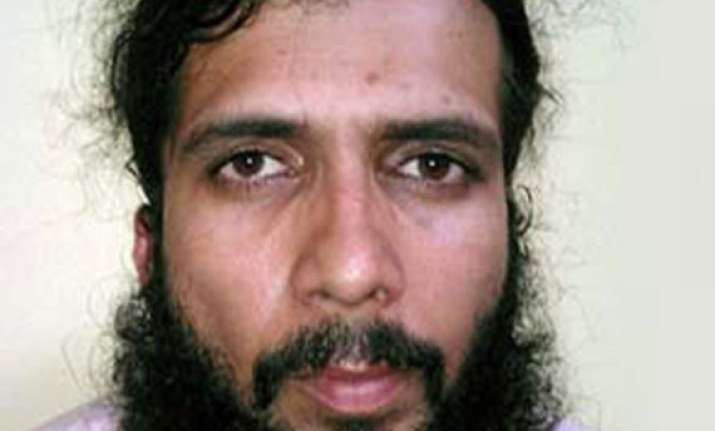 Mumbai: A special court here Tuessday extended, till Feb 28, police custody of Indian Mujahiddeen co-founder Yasin Bhatkal and his associate Asadullah Akhtar in connection with the July 13, 2011 Mumbai triple blasts case.
Maharashtra Control of Organised Crime Act (MCOCA) special judge A. L. Pansare rejected a plea by Bhatkal's state-appointed lawyer V. B. More for giving judicial custody to the accused.
Earlier, the accused duo was granted police custody till Feb 18 by MCOCA special judge Y.D. Shinde.
Since Shinde was on leave, the accused were produced before Pansare.
Special Public Prosecutor Ujjwal Nikam urged the court that since their interrogation is being conducted on day-to-day basis, their police custody was required.
Nikam told the court that the accused were actively involved in assembling the explosives used in the blasts which killed 27 and injured over 125 others in crowded areas of Dadar, Opera House and Zaveri Bazar.
Moreover, he argued that the investigation report is of a sensitive nature and not even the defence lawyers are allowed to see it.
Hence, further police custody was needed to get to know their future plans, the names and role of other accused, details of absconding accused as well to find out details of the hidden explosives, he argued.