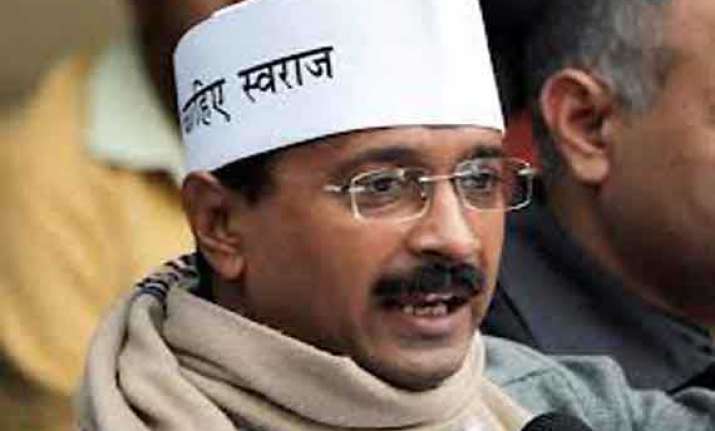 Bhuj (Gujarat): Aam Aadmi Party leader Arvind Kejriwal, looking distinctly unhappy with yesterday's violence outside BJP headquarters, today threatened to call off his Gujarat visit if party workers indulged in violence in Delhi and other places.
Addressing AAP supporters on the second day of his visit, Kejriwal said, "Our fight is not with the BJP. BJP is a small thing. Our fight is for the society. This is a long struggle, and violence will deviate us from our path. I apologise for any mistakes if committed by our workers.
"I have heard about clashes yesterday in Delhi between our workers and BJP workers. In yesterday's clashes, BJP workers indulged in more violence, while our workers indulged in lesser violence. This is a wrong approach. If fresh violence takes place, I will call off my visit", Kejriwal said.
"We should be prepared to die, not to kill (marne ke liye taiyar rahen, maarne ke liye nahin) for our cause. Those who use sticks are cowards, and those who bear the brunt of sticks are brave people. Let's be brave", the AAP supremo said.
Lashing out at Gujarat chief minister Narendra Modi, Kejriwal asked his supporters to prove in the next one month that the "Gujarat development model" was fake.
"I asked villagers about roads. They showed me the highway. I asked them, where is the road to your village? They were silent. I asked them what other signs of development. One of them said, we have a good ambulance service 108 now.
"If after 15 years of rule, you get 108 ambulance service, what more can I say? Modi's development is not for the poor people, it is for industrialists", said Kejriwal.