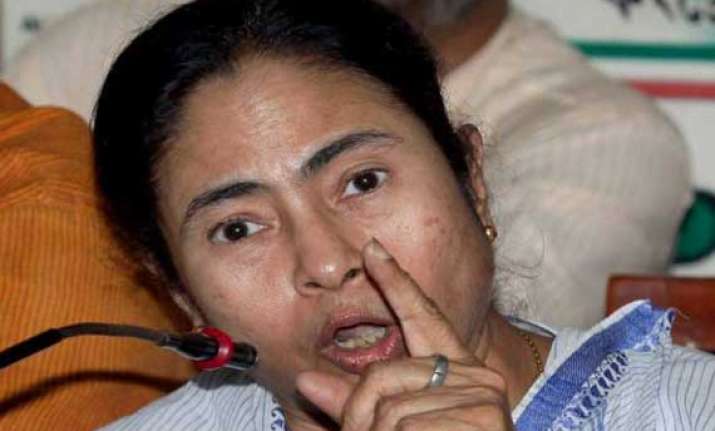 Gorubathan: Sending out a strong message against bifurcation of the state, West Bengal Chief Minister Mamata Banerjee today said Darjeeling is an integral part of it and blamed GJM of trying to play divisive politics without bothering about the development of the hills.  
"We believe in unity of all regions and communities. We don't believe in divisive politics. There are some people who are trying to play divisive politics in the hills for their own vested interests as they feel that they can become kings by doing so," she told a Trinamool Congress workers' meet here.
Banerjee also accused GJM of being more interested in going to Delhi with their demand for a separate state rather than being bothered about development.  
"Whenever elections come, they (GJM) go to Delhi frequently for their own vested interests of dividing people.  If you count, you will find that they go to Delhi more than they visit Kalimpong or Kurseong.
"Why are they(GJM) shouting for Gorkhaland? We have given them GTA (Gorkha Territorial Administration) - let them work there and prove themselves. In education the order is first primary, then secondary, then higher secondary, then college, then university. But they want to go to the university without going to the primary," she said.