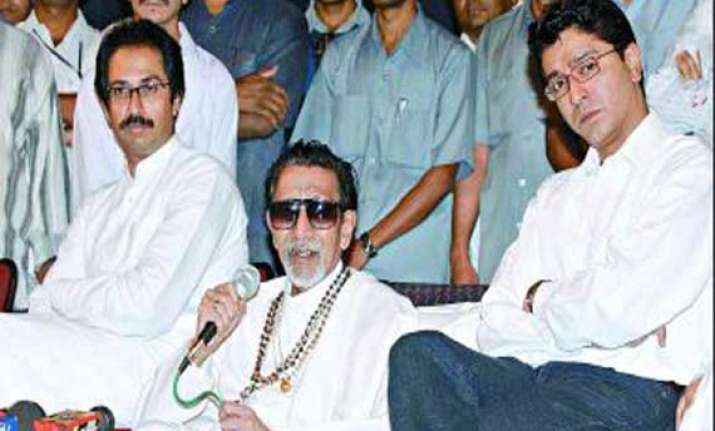 Mumbai: The Bombay High Court today reserved order on an application moved by Jaidev, estranged son of Shiv Sena chief late Balasaheb Thackeray, seeking to restrain the beneficiaries of his father's will from selling or disposing of the family properties.
Uddhav Thackeray, Executive President of Sena and son of the Sena patriarch, who passed away in November 2012, is one of the beneficiaries of the will purportedly left behind by the senior Thackeray.
After hearing arguments from both the sides, Justice R D Dhanuka reserved order until tomorrow on Jaidev's plea for interim relief to stop Uddhav and others from dealing with the family properties in any manner either by selling or disposing of or creating third party rights on such assets until the legal row on Thackeray's will is decided by the Court.
Uddhav, who was anointed party's Executive President by his father, had earlier moved the High Court to probate the will of Thackeray, who died on November 17, 2012.
The probate petition of Uddhav, filed in January 2013 by solicitor firm Kanga and Company, has been converted into a testamentary suit as it was opposed by his brother Jaidev, who has not got any share in the property, said a lawyer involved in the case.