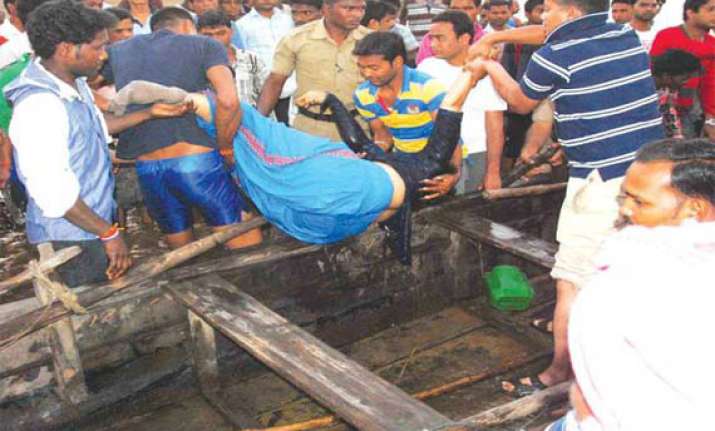 Sambalpur (Odisha): Search and rescue teams, including experts divers and a chopper, resumed their operation to locate three missing persons in the boat tragedy, in which 28 people have been killed, in Hirakud reservoir.
"The search operation will continue till location of three missing persons," Special Relief Commissioner (SRC) P K Mohapatra said.
Three missing persons have been identified as Ishan Neotia (3), Sruti Agarwal (13) and 44-year-old Sampad Saraf of Sambalpur town.
While six expert divers and personnel of the Odisha Disaster Rapid Action Force have been carrying out search operation in the reservoir, high resolution telescopes are also being used to locate them, Mohapatra said.  
A helicopter is making rounds in the down stream of the river Mahanadi as fire brigade personnel have suggested that some bodies have been swept to lower portion of the water bodies.
While family members of the three persons have been anxiously waiting on the river bank, senior officials have also been camping on the bank, besides deployment of police at ghats.
A mass cremation was held here last night.
Revenue Division Commissioner P Meherda said "Now our priority is to recover all the bodies from the reservoir. Our probe will look into all angles associated with the tragedy."
On Sunday, an overloaded motorised boat, carrying mostly picnickers, capsized in Odisha's Hirakud reservoir killing 28 people, while three persons were still missing.