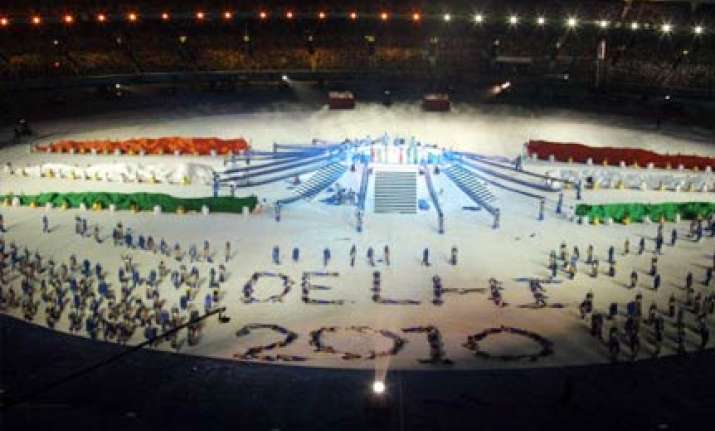 New Delhi: As concerns grow over timely completion of Commonwealth Games works, lack of coordination between different agencies in the national capital is emerging as one of the key reasons for the mess.
Sample this: A pavement relaid by an agency was removed overnight by another in front of a Games stadium in the city recently. In other instances, already improved roads or footpaths were damaged due to telephone or electrical cable-laying work.
The Municipal Corporation of Delhi has been complaining for some time about the "lack of coordination" and says that streetscaping projects are stuck on roads where agencies like NDPL or MTNL are still working.
MCD Working Committee Chairman Jagdish Mamgain has even threatened to file criminal cases against those indulging in "illegal" road digging.
"Road cutting is being done without permission and arbitrary digging is hampering our work. We even faced this problem in road widening and some other projects near Games venues. This is causing a mess and delaying things. The agencies generally dig roads on Saturdays and Sundays when MCD officials are not there," he said.
On August 11, Delhi government had set a "final" deadline of August 20 for allowing cutting of roads and digging of footpaths for laying cables by various agencies. But despite the deadline expiring on Friday, digging work on the roads could be seen in many areas in the city.
Municipal officials said MCD has completed most of the projects related to the Games except in areas where other agencies are doing cable-laying work. MCD councillors have cited instances where already dense-carpeted roads were dug up for water or electric line.
"There is lack of coordination among various agencies in the capital," Mayor Prithvi Raj Sawhney complained.
Senior Delhi government officials too blamed involvement of too many agencies for delay in works.
Giving an example of lack of coordination, they said the PWD had completed construction of the pavement in front of the main gate of the Indira Gandhi stadium which was fully removed overnight by the CPWD which had been carrying out renovation work inside the stadium.
They said a similar incident happened near the Thyagraj stadium also as portion of the pavement was removed and re-built. Laying of underground cables in some areas damaged newly-built pavements having costly tiles, they said.
"As many as nine agencies are implementing various projects related to the Games. There has been delays because of lack of coordination," a top official said.
Chief Minister Sheila Dikshit last month had asked Chief Secretary Rakesh Mehta to ensure coordination between various agencies implementing Commonwealth Games projects.
But as several central government departments are also involved in the works, Delhi Government officials admit lack of coordination between agencies was still resulting in delays in some of the unfinished projects.
When asked about why coordination was very poor among the agencies concerned, PWD Minister Raj Kumar Chauhan only said all the projects being implemented by the city government will be completed in time. PTI