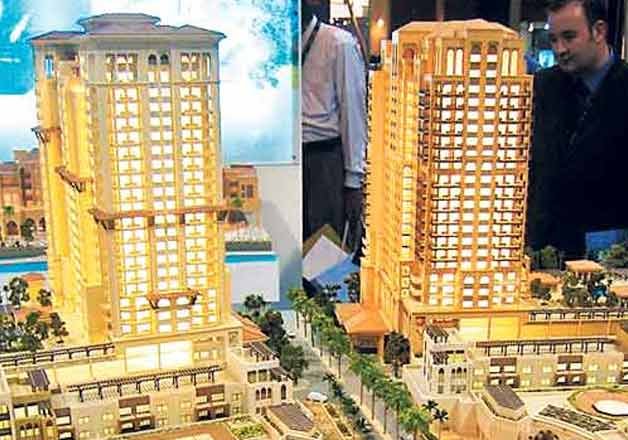 New Delhi:
Thiruvananthapuram in Kerala, Naya Raipur in Chhattisgarh and Rajkot in Gujarat figure in the new list of 30 cities announced today for development as smart cities under the Centre' Smart City Mission. 
The latest announcement takes to 90 the number of cities selected for part financing by the Centre under the scheme. 
Announcing the new list of smart cities at an event here, Urban Development Minister M Venkaiah Naidu said that 45 cities contested for the 40 available smart city slots butonly 30 were selected to ensure their feasibility and workable plans. 
An investment of Rs 57,393 crore has been proposed under smart city plans. 
Other cities that made to the third round of the competition included Amaravati (Andhra Pradesh), Patna (Bihar), Karimnagar (Telangana) and Muzaffarpur (Bihar).
 
Under the Smart City Mission, the Centre provides Rs 500 crore to each city over a period of 5 years for implementing various projects.
In January 2016, the Narendra Modi government has announced the names of the first 20 cities which will be developed into smart cities.
These 20 cities were chosen from 98 cities shortlisted for the 'Smart Cities Mission'.
These cities are: Bhubaneswar (Odisha), Pune (Maharashtra), Jaipur (Rajasthan), Surat (Gujarat), Kochi (Kerala), Ahmedabad (Gujarat), Jabalpur (Madhya Pradesh), Visakhapatnam (Andhra Pradesh), Sholapur (Maharashtra), Davangere (Karnataka), Indore (Madhya Pradesh), New Delhi Municipal Corporation (NDMC, Delhi), Coimbatore (Tamil Nadu), Kakinada (Andhra Pradesh), Belagavi (Karnataka), Udaipur (Rajasthan), Guwahati (Assam), Chennai (Tamil Nadu), Ludhiana (Punjab), and Bhopal (Madhya Pradesh).
Last year, the government had unveiled a list of 98 cities, including 24 state capitals for its ambitious Smart Cities project. Two other cities will be announced later.
Maximum number of to-be-developed smart cities is in UP, followed by Tamil Nadu and Maharashtra.
The list includes 13 cities from UP, 12 from Tamil Nadu, 10 from Maharashtra, 7 from MP, and 3 each from Bihar and Andhra Pradesh are included in smart cities list.
Here is the list of all 98 Smart Cities announced by government:
S.No.
Name of State/UT
No. of cities shortlisted
Names of Cities
1.
Andaman & Nicobar Islands
1
1. Port Blair
2.
Andhra Pradesh
3
1. Visakhapatnam
2. Tirupati
3. Kakinada
3.
Arunachal Pradesh
1
1. Pasighat
4.
Assam
1
1. Guwahati
5.
Bihar
3
1. Muzaffarpur
2. Bhagalpur
3. Biharsharif
6.
Chandigarh
1
1. Chandigarh
7.
Chhattisgarh
2
1. Raipur
2. Bilaspur
8.
Daman & Diu
1
1. Diu
9.
Dadra & Nagar Haveli
1
1. Silvassa
10.
Delhi
1
1. New Delhi Municipal Council
11.
Goa
1
1. Panaji
12.
Gujarat
6
1. Gandhinagar
2. Ahmedabad
3. Surat
4. Vadodara
5. Rajkot
6. Dahod
13.
Haryana
2
1. Karnal
2. Faridabad
14.
Himachal Pradesh
1
1. Dharamshala
15.
Jharkhand
1
1. Ranchi
16.
Karnataka
6
1. Mangaluru
2. Belagavi
3. Shivamogga
4. Hubballi - Dharwad
5. Tumakuru
6. Davanegere
17.
Kerala
1
1. Kochi
18.
Lakshadweep
1
1. Kavaratti
19.
Madhya Pradesh
7
1. Bhopal
2. Indore
3. Gwalior
4. Jabalpur
5. Satna
6. Ujjain
7. Sagar
20.
Maharashtra
10
1. Navi Mumbai
2. Nashik
3. Thane
4. Greater Mumbai
5. Amravati
6. Solapur
7. Nagpur
8. Pune
9. Kalyan - Dombivali
10. Aurangabad
21.
Manipur
1
1. Imphal
22.
Meghalaya
1
1. Shillong
23.
Mizoram
1
1. Aizawl
24.
Nagaland
1
1. Kohima
25.
Odisha
2
1. Bhubabeshwar
2. Raurkela
26.
Puducherry
1
1. Oulgaret
27.
Punjab
3
1. Ludhiana   
2. Jalandhar
3. Amritsar
28.
Rajasthan
4
1. Jaipur
2. Udaipur
3. Kota
4. Ajmer
29.
Sikkim
1
1. Namchi
30.
Tamil Nadu
12
1. Tiruchirapalli
2. Tirunelveli   
3. Dindigul
4. Thanjavur
5. Tiruppur
6. Salem
7. Vellore
8. Coimbatore
9. Madurai
10. Erode
11. Thoothukudi   
12. Chennai
31.
Telangana
2
1. Greater Hyderabad
1. Greater Warangal
32.
Tripura
1
1. Agartala
33.
Uttar Pradesh
12
1. Moradabad
2. Aligarh
3. Saharanpur
4. Bareilly
5. Jhansi
6. Kanpur
7. Allahabad
8. Lucknow
9. Varanasi
10. Ghaziabad
11. Agra
12. Rampur
34.
Uttarakhand
1
1. Dehradun
35.
West Bengal
4
1. New Town Kolkata
2. Bidhannagar   
3. Durgapur
4. Haldi