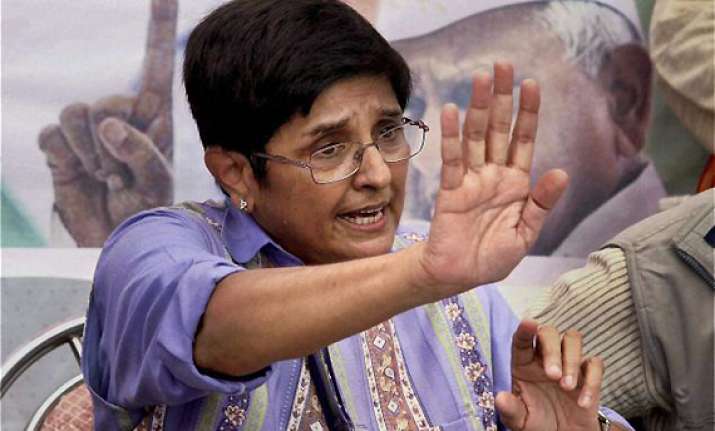 Kanpur, Jun 20: Team Anna member Kiran Bedi today sought an independent agency to probe the graft charges they have levelled against 14 ministers, including Union Finance Minister Pranab Mukherjee.
"The government should constitute a Special Investigation Team to probe the charges. Let them come out clean if they are not corrupt," she told a public meet organised by India Against Corruption here.
Bedi refrained from giving a direct comment on whether Mukherjee should contest the presidential polls or not but said his name also figures in the list of 14 ministers.  
She also took a jibe at Prime Minister Manmohan Singh's recent announcement to contribute USD 10 billion for IMF's financial firewall for the eurozone during the G20 summit in Los Cabos.
"Our own economy is facing difficulties. There was no room for such a grant in these circumstances," Bedi said.  
She also asserted that the efforts to free the country from corruption should flow from top to bottom and the big fishes should be caught first.
Meanwhile without naming Rahul Gandhi, another Team Anna member Kumar Vishwas pulled up the Congress general secretary over his initiatives to meet Dalit families.  
"A Yuvraj is one who makes it sure before taking his meal that nobody in his Praja remains hungry," Vishwas said.