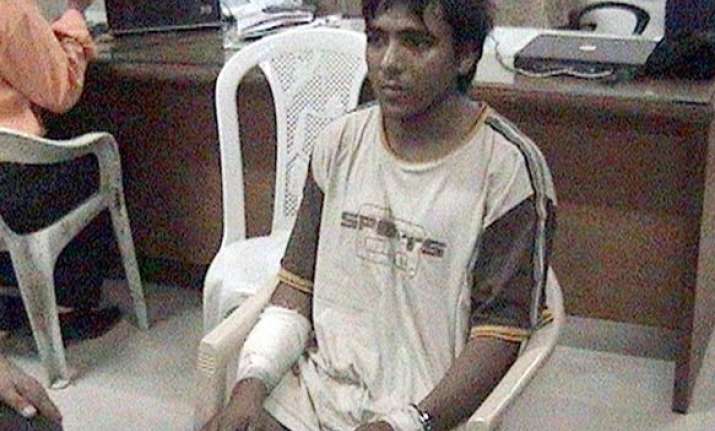 Mumbai, Feb 25: What possible answer Ajmal Kasab could have given to a Census query on `reasons of migration'? Only officials would know.
The Pakistani terrorist, whose conviction and death sentence for the role in 26/11 Mumbai attack were upheld by Bombay High Court this week, answered all the questions asked by Census enumerators.
Presently, Kasab is lodged at the high security Arthur Road prison here. He was counted for the 15th National census.
"A jail officer had met Kasab and got all the required answers from him for the Census. Also, few details were given by us on his behalf, such as his date of birth, address, religion, mother-tongue, etc., from our records," said Rajendra Dhamne, Prison Superintendent.
As per the jail records, Kasab's age is 23, and he hails from Faridkot, Pakistan, and has studied upto std 4th.
The questions related to reason of migration, nature of work, marital status, education, religion, languages known, source of income, nationality, etc.
"Kasab was counted for the census and like any other individual, he had to answer a set of questions relating to personal and professional details. We cannot reveal what he told us," said Dr S D Thosar, Assistant Health Officer (Census).
All the 3,500 inmates at Arthur Road prison were counted. The Brihanmumbai Municipal Corporation's enumerators had trained jail authorities as to how to carry out the exercise in prisons. PTI