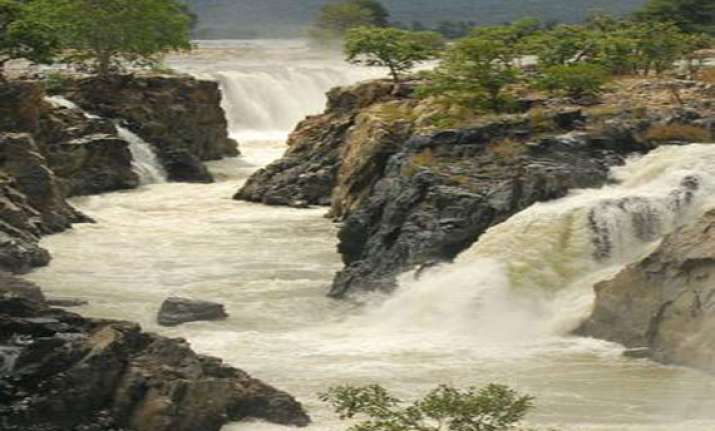 Belgaum, Dec 10 : Karnataka has stopped release of Cauvery water to Tamil Nadu from late Sunday, Chief Minister Jagadish Shettar said here Monday.
The water had to be released, though the state was suffering drought, to avoid legal complications as the Supreme Court had directed the release, Shettar told the assembly, meeting in this north Karnataka town, about 500 km from Bangalore.
Following his statement, the opposition Congress and Janata Dal-Secular called off 'dharna' (sit-in protest) in the house which they had started last Thursday to press their demand that Cauvery water should not be released at any cost.
Shettar said the state has petitioned the Supreme Court and the Cauvery River Authority, which is headed by the prime minister, against the Cauvery Monitoring Committee's (CMC) order of last Friday that Karnataka should release 30 TMC (thousand million cubic) feet of water to Tamil Nadu in December.
He said this order was a "shock" to the state as the CMC had in September stated that Karnataka should release 6.12 TMC feet of water to Tamil Nadu between November 2012 to January 2013.
The Supreme Court last Wednesday directed Karnataka to release 10,000 cusecs of water daily to Tamil Nadu till Sunday. It also directed the CMC to meet Thursday or Friday to decide the quantum of water needed by the two states in December.
Accordingly the CMC met in New Delhi Friday and ordered release of 30 TMC feet of water in December, which has led to strong protests in several parts of Karnataka, particularly in the state's Cauvery basin areas.