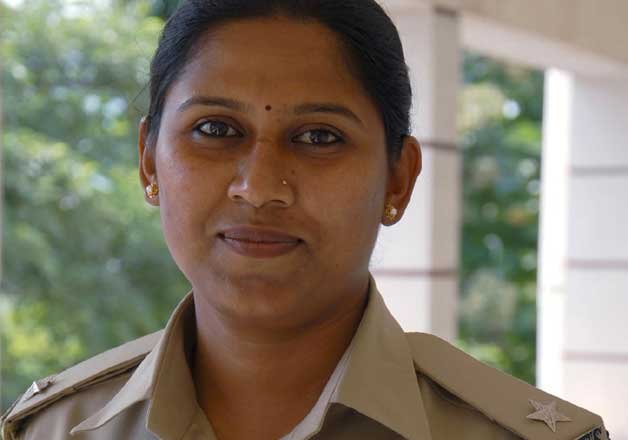 Ballari: It would have been a usual affair for Karnataka's Labour Minister Parameshwar Naik had he not gone about chest-thumping about his feat of having gotten a senior woman police officer transferred within a day's time. 
On January 18, the minister asked a subordinate at his office to connect him to the Deputy Superintendent of Police (DSP) of Kudligi district in Karnataka Anupama Shenoy. Anupama received the call where the minister's associate reportedly told her that the minister would be speaking to her himself. 
Anupama waited for around 30 to 35 seconds but nobody responded from the other end. In the meantime, she got a call from a higher official and put the minister's call on hold to attend to her senior official. 
Naik, perhaps not used to being treated lightly by officials, called her back and blasted her for not waiting for him to come on the line. The minister, besides giving her an earful, also warned her of serious consequences. 
The very next day, Anupama received her transfer orders shunting her to another district. As is customary, no reasons were cited for the abrupt decision. However, it is believed that she faced the music for having placed the Labour minister's call on hold. The official was shunted to Athani in Belagavi district following the incident. The order was further modified the same day now transfer her to Indi in Vijaypura district.
The incident created quite a furore with the minister coming under fire for allegedly getting an official transferred on such flimsy grounds. The minister, understandably, dismissed the allegations levelled against him with usual aplomb. 
"It is true that I had called the DySP concerned. But there was no exchange of hot words between us. She might have been transferred in the interest of administrative convenience. The charge that I got her transferred is baseless. I am also not aware about her being transferred twice in a matter of two days. People who do not get anything to point fingers at me seem to have found this silly allegation in their efforts to tarnish my image," he said.
However, the feat was too much for the minister to contain. According to sources, Naik confessed everything later in the day to his supporters and would have easily gotten away had one of them not recorded a video-clip of his over-confident admission.
"She put my call on hold for 46 seconds and I transferred her to another district. They all should know the importance of our calls," he is heard saying in the  video-clip.
Meanwhile, protests are rife in Kudligi district against the sudden transfer of DSP Anupama Shenoy, demanding the government take back its order.