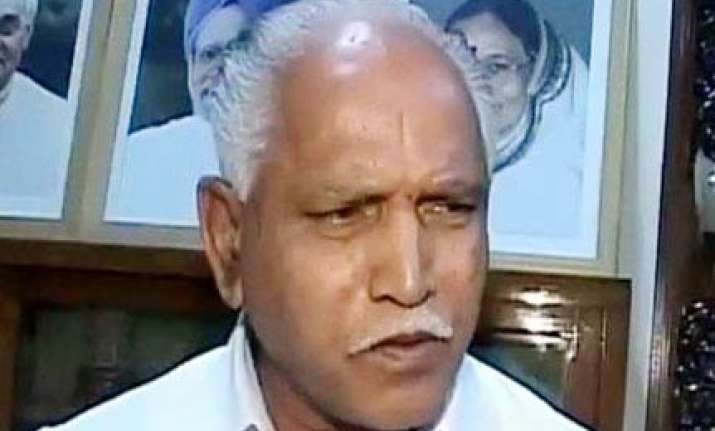 Panaji, Oct 7: Hopping from city to city, 15 rebel BJP MLAs and Independents from Karnataka today landed in Goa after brief halts in Chennai, Kochi and Mumbai since they left Bangalore yesterday after withdrawing support to the Yeddyurappa government.
The dissident legislators who are on the move after their action yesterday reduced BJP's first government in the South to a minority flew in here today from Mumbai and were taken to an undisclosed location, sources said.
The legislators were taken away by some Congress ministers, most probably to a five star resort in south Goa, they added.
"Yes, they (legislators) are with us", a Minister in the Digambar Kamat government told PTI on condition of anonymity.
The local BJP unit, however, had no information about their arrival.
"We have no information but what we have learnt from the media is that they were supposed to come to Goa. We are not keeping track of them," BJP Goa General Secretary Govind Parvatkar said.
The BJP dissidents are expected to stay in Goa for the next few days, sources said.
They flew into Kochi from Chennai last night and left for Mumbai shortly before midnight.
Initially it was expected that they would move into a hotel in Kochi and put up for the night but they apparently changed their plans and left for Mumbai.
The rebels after withdrawing support to the Yeddyurappa government yesterday left Bangalore for Chennai where they were met by mining magnate and state Tourism Minister G Janardhana Reddy at the airport lounge to help end the crisis in the 29-month old government. PTI