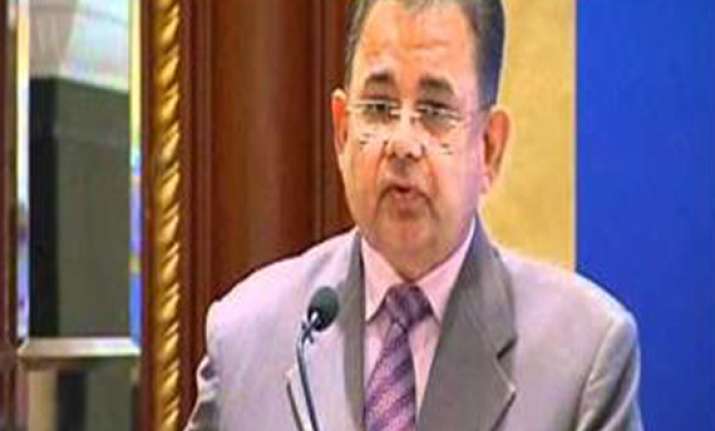 United Nations, Apr 28: After a gap of more than two decades, India's nominee Justice Dalveer Bhandari was on Friday overwhelmingly elected as a judge of the International Court of Justice, defeating his Filipino rival in the UN General Assembly as well as the Security Council.
64-year-old Justice Bhandari, a senior Supreme Court Judge, will serve a 2012-18 term in the ICJ, which is the principal judicial organ of the United Nations based in The Hague, Netherlands.
In simultaneous elections held at UN headquarters United Nations on Friday, Bhandari obtained 122 votes in the General Assembly and 13 votes in the 15-nation Security Council against his Filipino rival Justice Florentino Feliciano, who received just 58 votes in the General Assembly.
An eminent legal luminary, Bhandari has been on the Supreme Court of India since 2005 and has served in the higher Indian judiciary for over two decades.
Prior to that, he had a distinguished and successful career as an attorney at law for 23 years.
The present vacancy at the ICJ was created by the resignation of Judge Awn Shawkat Al-Khasawneh of Jordan from the Asia-Pacific region at the end of 2011.
India was last represented at the ICJ by former Supreme Court Chief Justice RS Pathak from 1988 to 1990.
A statement from the Indian mission in United Nations said Bhandari's significant contributions to constitutional law, environmental law, human rights jurisprudence, gender justice, rule of law, protection of fundamental rights, protection of Intellectual Property Rights and to comparative law are widely recognized.