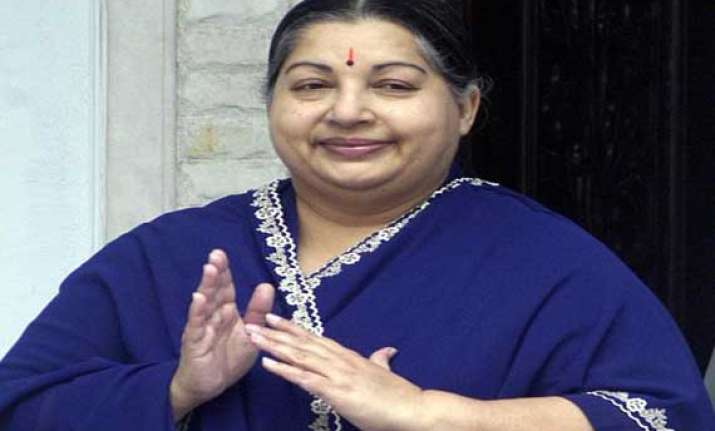 Chennai: Tamil Nadu Chief Minister J Jayalalithaa today wrote to the bereaved wife of Major Mukund Varadarajan, who was killed in an encounter with terrorists in Shopian area of Kashmir last Friday, calling the young officer "a brave son" and "courageous soldier." In a letter to Indhu Rebecca Verghese, she said, "I know this is an extremely traumatic and tragic time in your life.  
You have lost a dear and devoted husband; your young daughter, her beloved father, and his parents, their adored son." "Yet it is a matter of great pride that he (Major Varadarajan) made the supreme sacrifice while protecting his Motherland, in the best traditions of the Indian Army. In Major Mukund Varadharajan's death, the people of Tamil Nadu have lost a brave son; India has lost a courageous soldier."
The Chief Minister said, "On behalf of the government of Tamil Nadu, I convey my most profound condolences and pray to the Almighty to give you, your child and Major Varadharajan's parents, the strength to bear this irreparable loss. May his soul rest in peace."
Major Mukund Varadarajan, a native of nearby Tambaram, joined the 22 Rajput after training at the Officers' Training Academy here. He had been deployed with the 44 Rashtriya Rifles for counter-insurgency operations in Shopian.  Jayalalithaa had earlier condoled the officer's death and announced a solatium of Rs 10 lakh to the bereaved family.