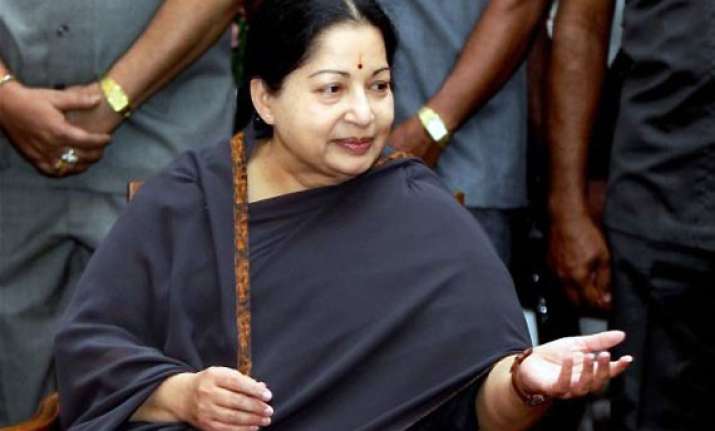 New Delhi: The Supreme Court today sought a response of  Karnataka government on Tamil Nadu Chief Minister Jayalalithaa's plea challenging the appointment of a presiding judge to conduct the trial of a 17-year-old disproportionate assets case against her in a Bangalore court.  
A bench comprising justices B S Chauhan and S A Bobde issued a notice to Karnataka government on the plea of the AIADMK supremo and three other accused challenging the notification in this regard and sought its response by November 15.
G B Mudigoudar was appointed as the presiding judge following the retirement of Balakrishna, who attained the age of superannuation on September 30, to conclude the trial expeditiously.
Besides Jayalalithaa, the other accused in the case are V K
Sasikala
, V N Sudhakaran and J Elavarasi.  
They have contended Karnataka government had committed contempt of court by not implementing the apex court's directions issued on September 30 quashing the notification revoking the appointment of G Bhavani Singh as the special public prosecutor.