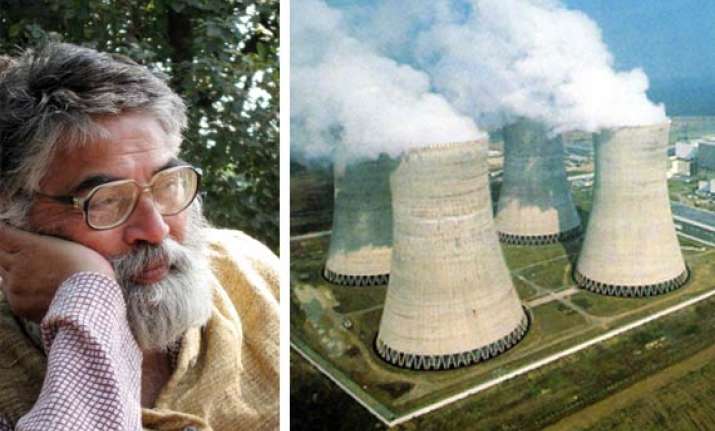 Mumbai, Apr 19: Scientist and anti-nuclear crusader, Surendra Gadekar, has said the proposed nuclear power plant at Jaitapur will pose a threat to the people.

He was speaking at a seminar on  'The dangers of nuclear energy'. The proposed nuclear power project at Jaitapur is a hazard. But the government is not ready to address the issue," he said.

Taking potshots at a speech by Anil Kakodkar, former chairman of the Atomic Energy Commission, Gadekar said the government is overlooking the Fukushima nuclear leak.

"Jaitapur is in earthquake zone 3, which is very close to earthquake zone 5. The government is not ready to look into this aspect. Adequate safety mechanisms should be in place, but the government is unwilling to share the safety measures it would be taking. In Fukishima, they had the latest defence mechanisms in the nuclear plants. However, they all failed one by one and  the nuclear leak could not be averted," he cautioned.

Gadekar, in his presentation, also discussed what happened at the Fukushima reactor plant after the earthquake and tsunami hit Japan.

According to Neeraj Jain, convenor of Lokayat, the government has no scientific data to support the argument that the Jaitapur nuclear plant would be safe. "The atomic energy establishment is reluctant to discuss the safety angle," he alleged.