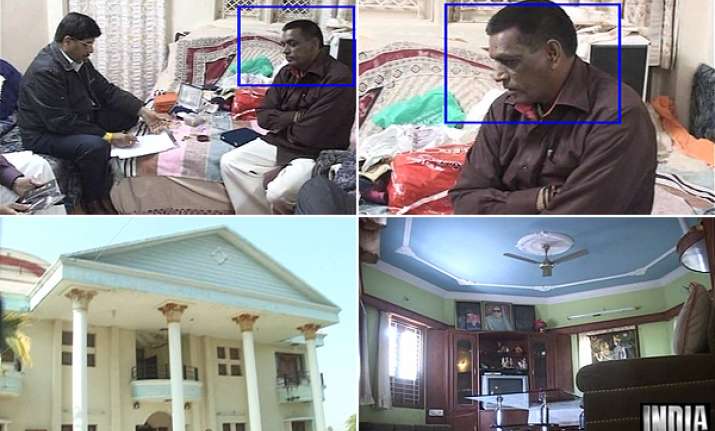 Indore, Dec 18: The sleuths of Economic Offences Wing on Sunday morning raided the farmhouse and residence of Raman Dhuldhoye, a clerk working in the RTO (Road Transport Office) and to their amazement found that he owned a swanky farmhouse, seven plots, four luxury cars and four motorbikes  and several bank accounts and lockers.

Officials said, Dhuldhoye owned the swanky farmhouse built on 49 acres of land in Morod village near Indore, where the land price is more than Rs one crore per acre.

The EOW team went to the farmhouse taking Dhuldhoye with it for intensive investigation.

Officials said, preliminary probe reveals the RTO clerk owned  at least Rs 20 crore worth properties which could treble, after the entire reconciliation was done.

EOW sleuths have also raided Rupesh Kaushal, a personal servant of Dhuldhoye and found several documents relating to properties owned by the RTO clerk.

The raid comes in the wake of a similar raid by the Lokayukta team which found over Rs 12 crore cash stashed in the house of a clerk working with Ujjain municipal corporation early  this month.

The Ujjain clerk,  53-year old Narendra Deshmukh  owned assets worth around 10 crores, including cash, proof of ownership in a Mumbai hotel and the ownership of two SUVs.

Lokayukta Police  found documents for income worth Rs 5-7 crores. His total income including properties in Jalgaon added upto nearly Rs 10-12 crores.