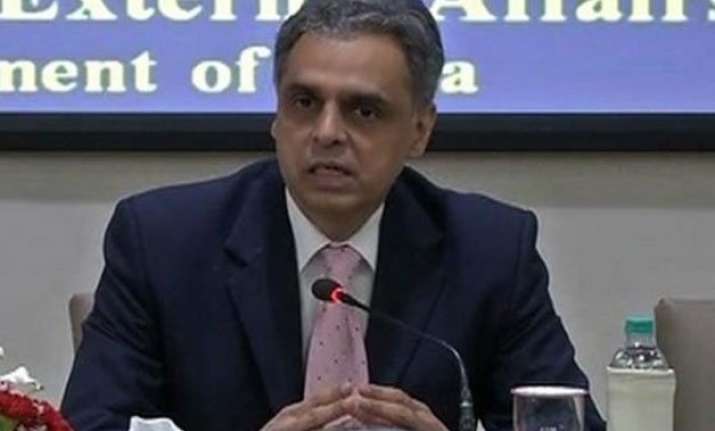 Islamabad/New Delhi: India and Pakistan today appeared to be inching towards resumption of dialogue after Foreign Secretary S Jaishankar's discussions here, described by both sides as "ice-breaking".
Jaishankar flew-in here as part of his "SAARC yatra" and held extensive talks with his Pakistani counterpart Aizaz Chaudhary besides calling on Prime Minister Nawaz Sharif and his Advisor on Foreign Affairs and National Security Sartaj Aziz.  Pakistan Foreign Office Spokesperson Tasnim Aslam used the term "ice-breaking" while summing-up the discussions, a view with which Indian sources concurred.  
On his part, Jaishankar said the talks were held in "constructive and positive atmosphere". He had conveyed India's concerns on cross-border terrorism, including issues relating to the 26/11 terror attack on Mumbai.
The parleys appear to have provided the two sides to move ahead on the road towards resumption of their dialogue which was interrupted seven months ago when India called-off foreign secretary-level talks at the eleventh hour because the Pakistan High Commissioner in New Delhi held consultations with Kashmiri separatists.
"The two Secretaries tried building blocks to move forward. There was a forward-looking intent. They seem to be making progress in the pursuit of normalisation of ties," Spokesperson in the External Affairs Ministry Syed Akbaruddin said in New Delhi.
After his talks with Chaudhary, the Foreign Secretary said, "My visit provided an opportunity to discuss our bilateral relations. We engaged on each other's concerns and interests in an open manner. We agreed to work together to find common ground and narrow differences.  "I reiterated our known concerns on cross-border terrorism, including on the Mumbai case".