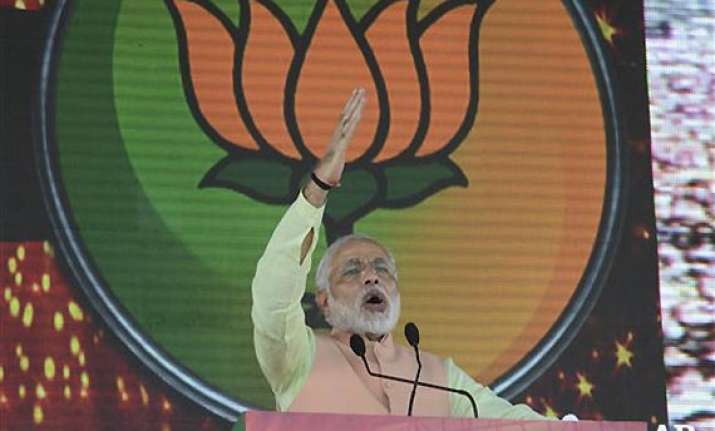 Patna: BJP's prime ministerial candidate Narendra Modi on Sunday stressed the need to ensure good relations in public life, recalling that he had even telephoned his vocal critic, RJD chief Lalu Prasad, to inquire about his health a day after he was injured in an accident in May this year.
Speaking at his 'Hunkar' rally in Patna, Mr Modi said that he was not like Bihar Chief Minister Nitish Kumar, who did not care for courtesy in public life.
"I was well aware that Lalu used to abuse me and levelled baseless allegations against me. But I called him to wish him a speedy recovery," Mr Modi said to applause from supporters and party workers.
The Rashtriya Janata Dal (RJD) chief is one of the most vocal critics of the Gujarat Chief Minister for his role in the 2002 communal riots.
"I did not disclose it to media but Lalu did, as he was surprised by my call to him," Mr Modi said.
Lalu Prasad had sustained injuries on his head and face when his vehicle's windshield was suddenly shattered. He was on his way to Raghopur in Bihar from Patna at the time to meet victims of a fire incident. He was discharged from hospital after receiving stitches and bandages.