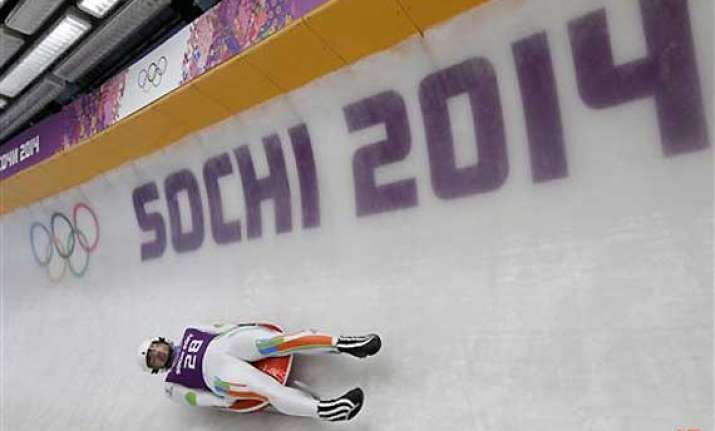 New Delhi: India faced the ignominy of witnessing three of its athletes march without the national flag during the opening ceremony of the Sochi Winter Olympics on Friday night.
With the Indian Olympic Association (IOA) suspended by the International Olympic Committee (IOC) due to ethical and administrative reasons, luger Shiva Keshavan, Alpine skier Himanshu Thakur and cross-country skier Nadeem Iqbal had to walk behind the IOC flag.
As a result, Sports Authority of India's director Team Wing Rajender Singh and under secretary in the sports ministry AK Patro will stay in expensive hotels outside the Village and buy tickets at higher rates to watch the Games from the spectators' gallery.
The government will foot their bills, including lodging, boarding and food expenses, during their stay there at the taxpayers' expense. What's worse, they won't be able to fulfil their responsibility of monitoring the performance of the athletes.
The suspension is expected to be lifted after new elections in the coming days, but likely not come in time for Keshavan and two other athletes from India - both skiers - to actually represent their country.
The Winter Olympics, held every four years, kick-started with a glittering opening ceremony on Friday.