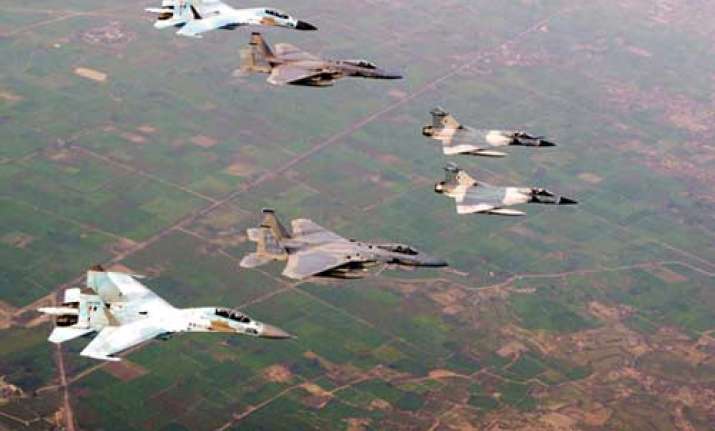 NEW DELHI: Aiming to prevent any 9/11 type attack in the country, the Indian Air Force is planning deploying detachments of fighter aircraft close to major cities to thwart any such attempts of terrorists by using the aerial route.
Under its plan, a small detachment of three to four dedicated aircraft would be deployed close to major cities including Delhi, Mumbai, Bangalore and Pune to provide cover against any threats from hijacked aircraft, low speed and high speed aircraft, unmanned aerial vehicles (UAV), micro-light aircraft, paragliders, balloons and remote-controlled aero- models.
"At present also, the IAF provides aerial protection to these cities but under the new plan, it will have dedicated aircraft round-the-clock for carrying out these responsibilities," senior Defence Ministry officials said.
The protection provided to these cities would be same as that provided to the national capital during the Commonwealth Games and the Republic Day parade, they added.
During the Republic Day and the Independence Day, the IAF deploys fighter aircraft at Hindon air base and frontline fighters such as Su-30 MKI, MiG-21 'Bison' and MiG-29 are kept on operational readiness mode at air bases in Bareilly, Uttar Pradesh, Sirsa and Adampur in Haryana and Srinagar to tackle any possible intrusions.
The plan to provide aerial cover to these cities was formulated by the IAF following the 26/11 attacks on Mumbai two years back after intelligence agencies suggested that non-state actors might launch an aerial attack.
Officials said that to provide a robust aerial cover to these cities, the IAF will also go ahead with strengthening of its ground-based infrastructure and enhance capabilities for an early detection of incoming enemy aircraft.