Follow us on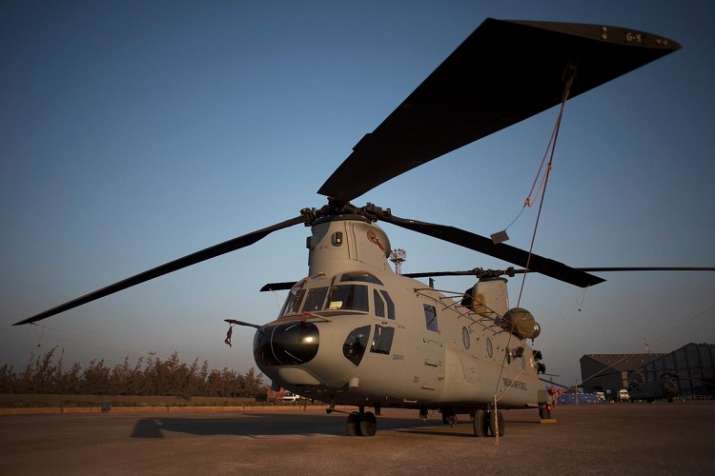 The Indian Air Force on Monday announced that the newly procured American-origin Chinook heavylift choppers and Apache attack choppers will  take part in the Republic Day parade at the Rajpath, Delhi, for the first time. With this, there will be 41 aircrafts participating in Republic Day celebration. IAF Tableau will showcase scaled down models of 5 systems namely recent addition to inventory Rafale aircraft, indigenously developed Light Combat Aircraft and Light Combat Helicopter, Surface to Air Guided Weapon Aakash Missile system and the Astra Missiles.
Chinook heavylift chopper:
On March 25, the IAF formally inducted four US-made Chinook heavy-lift helicopters at Chandigarh's Air Force Station 12 Wing. The India specific CH- 47F (I) is a heavy lift, tandem rotor helicopter. It currently serves 19 countries.
The American twin-engined helicopters are known for lifting heavy loads and can also operate in the night. Chinook is different from normal helicopters as it can be used for loading multiple cargoes including multiple doors across the fuselage. It is very useful during disaster relief operations. A commercial model of Chinook is used mainly for fighting forest fires and supporting petroleum extraction operations.
Apache combat helicopter:
The Apache combat helicopter's capability at electronic warfare, along with its modern firepower, is what is expected to provide an edge to Indian armed forces in a battlefield. As per defence experts, the Apache also scores over the Russian Mi-35 chopper, which it is set to replace, in its night vision capability and missile power.
Eight units of the multi-role Apache AH64E (I) choppers - where the 'I' stands for India-specific enhancements - were inducted to the Indian Air Force (IAF) at the Pathankot Air Base in Punjab.
The contract for the Indian Air Force's 22 Apaches and 15 Chinooks was finalised in September 2015.
(With inputs from agencies)
ALSO READ | Balakot outcome would have been different if Abhinandan flew Rafale instead of MiG 21: Ex-IAF chief
ALSO READ | IAF chief formally inducts Dornier aircraft into No. 41 Squadron