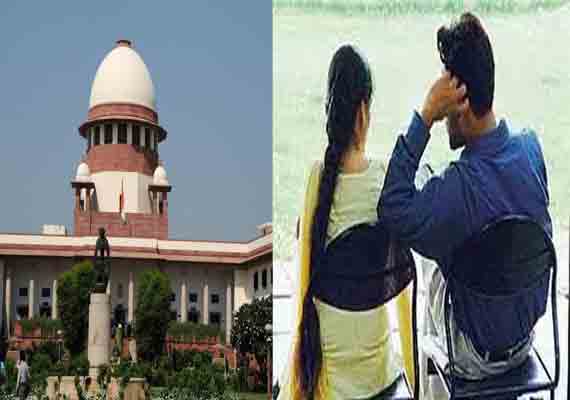 New Delhi: In a landmark judgement with wide ramifications on marriage laws prevalent in India, the Supreme Court of India today said, live-in relationship was nor a crime, not a sin, and Parliament should enact law to regulate live-in relationship and amend Domestic Violence Act too.
In the landmark judgement, a bench headed by Justice K S Radhakrishnan framed guidelines for bringing live-in relationship within the expression 'relationship in the nature of marriage' for protection of women from Domestic Violence Act.
"Parliament has to ponder over these issues, bring in proper legislation or make a proper amendment of the Act, so that women and the children, born out of such kinds of relationships be protected, though those types of relationship might not be a relationship in the nature of a marriage," the bench said.
The apex court formulated the following guidelines relating to live-in relationship on following points:1) Duration of period of relationship
Section 2(f) of the DV Act has used the expression "at any  point  of time", which means a  reasonable  period  of  time  to  maintain  and continue a relationship which may vary from case to  case,  depending upon the fact situation.
2) Shared household
The expression has been defined under Section 2(s) of the DV Act and, hence, need no further elaboration.
3) Pooling of Resources and Financial Arrangements
Supporting each other, or any one of them, financially, sharing  bank accounts, acquiring immovable properties in joint  names  or  in  the name of the woman, long  term  investments  in  business,  shares  in separate and joint names, so as to have a long standing relationship, may be a guiding factor.
4) Domestic Arrangements
Entrusting the responsibility, especially on the  woman  to  run  the home, do the household activities like cleaning, cooking, maintaining or upkeeping the house, etc. is an indication of  a  relationship  in the nature of marriage.