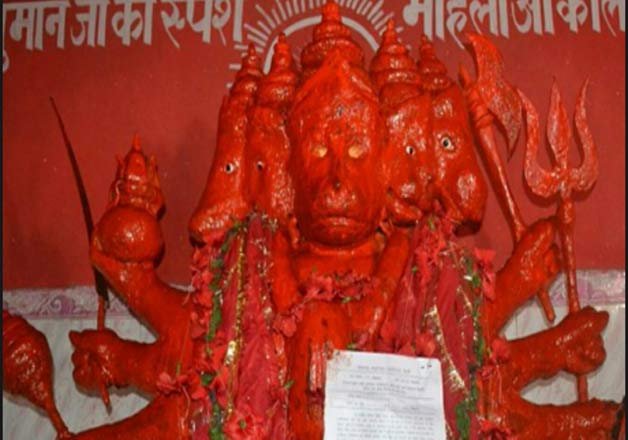 Rohtas: A lower court in Bihar issued a summon against Lord Hanuman, asking the monkey-god to appear before the court in connection with a roadside temple dedicated to him in Rohtas district.
 
The Sub-Divisional Magistrate in Rohtas asked the god to appear in his court after hearing a complaint of encroachment filed by the Public Works Department.
 
In its complaint, the department requested the court's intervention to remove the 'Panchmukhi' Hanuman temple saying it obstructed vehicle traffic.
 
The court's summons was pasted on the idol of Hanuman in the said temple which is situated in Dehri-on-Sone in Rohtas district.
 
Bajrang Dal activists and local Bharatiya Janata Party workers have opposed the court notice to Lord Hanuman and demanded its withdrawal.
 
Earlier this month, Bajrang Dal workers forced the authorities to cancel an encroachment notice issued by a district official against 'Bajrang Bali,' the deity in a roadside temple constructed in Lohia Nagar area in Begusarai district.
 
After Lord Ram, it is his most ardent devotee's turn to face the law.
 
On February 1, a lawyer in the Bihar's Sitamarhi district complained against Lord Ram and his brother Laxman. However, the magistrate had rejected the case, saying it was 'not maintainable' and 'beyond logic and facts'.
 
The petitioner had sought registration of a case against Lord Ram and his brother Laxman for banishing Sita into exile 'without proper justification".