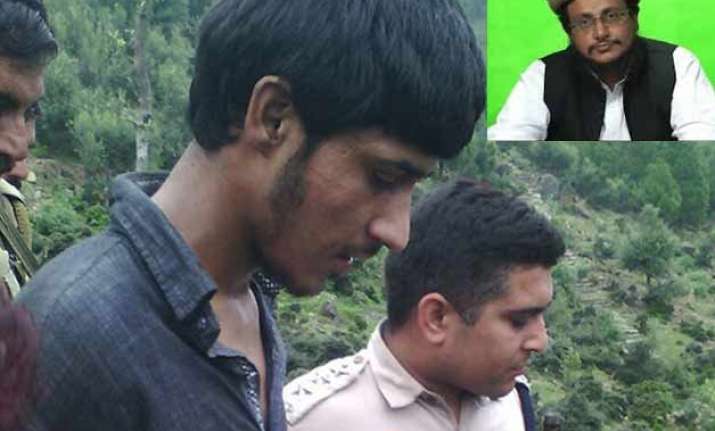 Jammu: Like dynsatic politcs, dynastic terror is also prevalent in South Asia. And prominent among them is the family of Jamaat-ud-Dawa founder Hafiz Saeed,  one of India's most wanted Pakistani terrorists.
His son Hafiz Talha Saeed played an important role in Udhampur terror attack, according to the captured Pakistani terrorist Naved.
According to a report published in Mail Today, the arrested Pakistani terrorist Mohammed Naved has revealed to National Investigation Agency (NIA) that Jamaat-ud-Dawah chief Hafiz Saeed's son Talha played an important role in the attack on BSF convoy in Udhampur district.
Naved claims to have received lessons in jihad from Junior Saeed.
"Hafiz Talha Saeed, who had addressed the terrorists in Pakistan occupied Kashmir, had said that Muslims are not safe in Kashmir and are subjected to atrocities by the Indian Army," Naved told the NIA team.
"Naved told interrogators that he received training in use of arms for 21 days at Kandi Habibullah area of Muzaffarabad in Pakistan occupied Kashmir. Naved and other terrorists were trained with automatic weapons and taught how to lay landmines. Naved has also revealed that the terror training camps in PoK were run by the Inter-Services Intelligence of Pakistan. At these camps the youths are brainwashed to become suicide bombers and target India,"the report said.
According to Naved, they are taught that it is necessary to kill Indians because that is the way to reach heaven, and that Hindus must be hated.
Talha has gradually emerged as his father's chief global publicist and is ready to take on the mantle in the coming years.