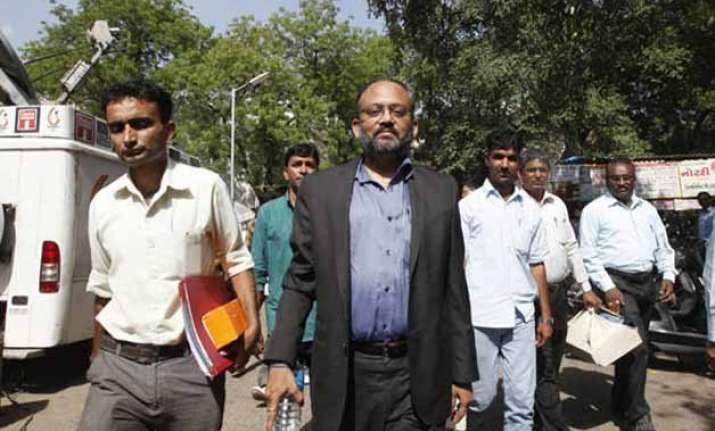 Ahmedabad:  Congress today slammed the Gujarat government over the alleged scam in Ahmedabad-Gandhinagar Metro rail project and demanded a white paper on it.  
Referring to the recent arrest of former Executive Chairman of Metrolink Express for Gandhinagar and Ahmedabad (MEGA) and former IAS officer Sanjay Gupta by CID in the Rs 113 crore scam, the Leader of Opposition in Gujarat Assembly Shankersinh Vaghela sought a "free and fair probe" into it.  
"For the Metro project, Gujarat government selected those officers, who were already facing several inquiries. By appointing such tainted officers, the BJP-led government has put the entire project in jeopardy.
I doubt if Metro will ever reach Gandhinagar," Vaghela said in a release today.  
He alleged that Metro project scam is much larger than the amount mentioned in the FIR.
"This scam is certainly bigger than Rs 100 crore. Without any biased approach, the government must conduct a fair probe into it. We also demand that the state government should issue a white paper in this regard and share all the facts and details with people," he said.
According to Vaghela talks about Metro rail had been going on ever since Prime Minister Narendra Modi was the Chief Minister of Gujarat.
"Recently, the government erected some large empty structures between Ahmedabad and Gandhiangar to show that the Metro project has started.
However, that was just a stunt to misguide people. In reality, the state government is not committed to start the project" alleged Vaghela.  
The Congress leader also took on the Gujarat government on the issue of water scarcity in the state.  
He said that even as the government claims that the state has been made tanker-free, water was still being distributed through tankers in many parts of the state.
"The government should stop claiming that they have made Gujarat a tanker-free state. Instead of spending on such publicity, they should focus on better water management, as people are severely affected by water crisis in the state due to bad planning by administration," Vaghela alleged.